Everyone Gets An Olly Moss 'Dark Knight Rises' Mondo Poster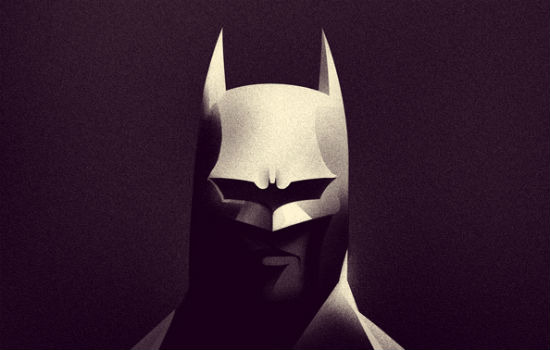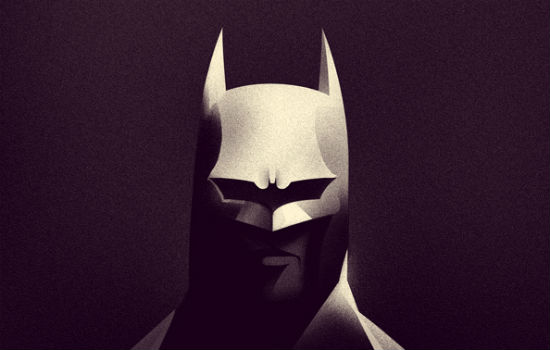 Update: The print is now on sale for anyone and everyone to buy on the Mondo website until midnight CST on Wednesday night. Buy it here now.
Everyone complains that Mondo posters sell out too fast. People believe they're a hipster, elite company that only makes art for super fans. Saturday night at San Diego Comic-Con 2012, Mondo is making sure that won't ever be said again. Olly Moss – one of the most popular artists going today – has done an awesome poster for Christopher Nolan's The Dark Knight Rises and Mondo is giving every person in the world (literally) a chance to get one. From 12:01 a.m. CST Wednesday July 18 until 11:59 p.m. CST, if you go on Mondo's site and order a poster, you'll get it. Done. Mondo will print as many posters as are ordered in 24 hours.
This is Mondo's thank you to everyone who has ever wanted to buy a poster and they're doing it with the biggest film of the year and one of the their biggest artists. Of course, this in contrast to almost everything Mondo stands for so we talked to both the artist himself and creative director Justin Ishmael to explain the idea behind it. After the jump read their quotes, see the poster and find out not only how to buy one, but how to get Moss to do an original for you, for free.
Olly Moss' Dark Knight Rises poster will be a 16 x 24 inch screen print with an edition TBD. Cost is $40.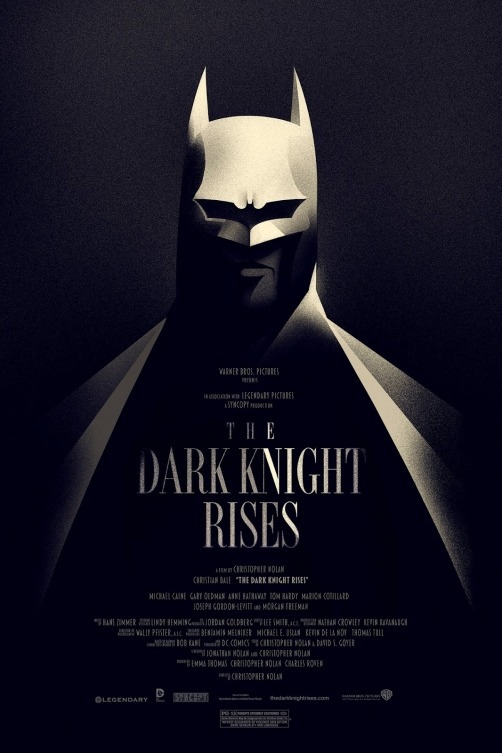 So for 24 hours from 12:01 CST Wednesday July 18 till 11:59 CST, head to mondotees.com and order a poster. Everyone who orders will get one. Also, including in one poster will be a golden ticket that'll allow the winner to have Moss do an original, one-off image of anything you want. Anything in the world.
Moss talked about his inspirations for the piece being a combination of Warner Bros. Dark Knight Rises official poster campaign, Batman: The Animated Series, art deco and the films themselves.
"[Warner Bros.] has such a fantastic poster campaign and the main thing is they hide the bat symbol in things," he said. "I wanted to do something that tied into their idea but do my own thing that hadn't been done before, in my style. My favorite Batman style is always The Animated Series and the airbrushy, art deco thing they would do. I wanted to combine that with the more realistic Batman from the movies, even though it's not modeled on the Bale Batman."
"Honestly the piece is one of the favorite things that I've done, I'm really, really happy with it," Moss continued. "I think it's really nice, if people like it, they can just get it."
The idea for a timed release was two fold, Ishmael explained. Primarily, it's a reaction to the release for Tyler Stout's Avengers poster. "Everyone was s***ting on us because we didn't print enough," he said. "We printed more than we ever had and it still didn't come close to demand." Moss has also had success with timed releases in the past few months.
"Everyone likes to say 'I just want [Mondo posters] for the art,'" Ishmael said. "So if you just buy it for the art, you're gonna be able to buy it for the art. Being an edition so large it's probably not going to be worth money on eBay so if people are truly just buying it for the art, that won't matter to them."
But Ishmael doesn't want anyone to think this is a cash grab. It is, 100%, coming from a place where they're hoping supply will finally meet demand for people all over the world.
"This isn't going to change how we do stuff," he said. "People in Australia, Japan and Germany all complain they can't get our posters. This is our way to say 'Thank you' to anyone who has ever wanted to buy a poster from us. I hope people take it well and it's not like 'Mondo sold out or something.' It's more this is a truly for the fan thing. If you want good art and you want to hang this, you have 24 hours. Normally by the time people find out [about our posters], it's sold out."
Mondo doesn't want to get into mass production but they felt this was a big enough event, poster and artist to warrant the experiment. "This is a special thing we set up for this specific release, specifically with this artist," he said. "When the sale ends, The Dark Knight Rises starts."
Are you going to pick up this Mondo poster even if it's not going to be super limited? Do you hope they do more of this?