Watch The First Episode Of Aaron Sorkin's 'The Newsroom' Online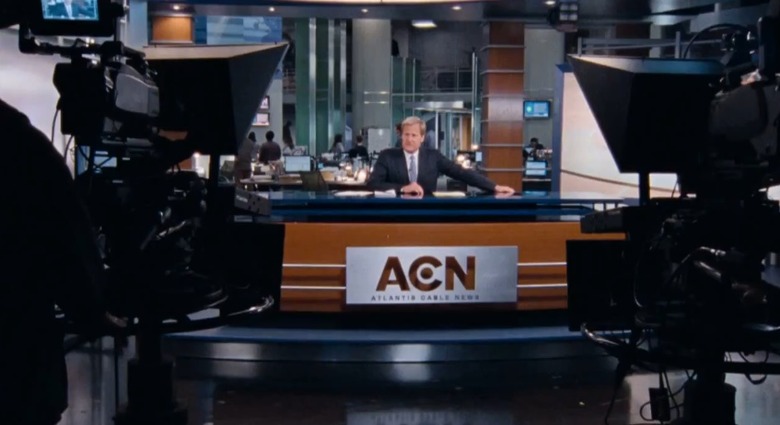 There has rarely been something as good for Monday morning water cooler talk than HBO Sunday nights. All the way back to The Sopranos and Sex and the City up through Girls and Game of Thrones, HBO's Sunday night line-up creates all kinds of next-day chatter amongst friends, family and co-workers, who discuss the company's thought-provoking, exciting and controversial shows. This Monday is no different as Sunday night, Aaron Sorkin's latest TV show The Newsroom premiered.
The show, which was created by the Oscar-winning writer of The Social Network and creator of TV shows like The West Wing, stars Jeff Daniels, Emily Mortimer, John Gallagher, Jr., Alison Pill, Thomas Sadoski, Olivia Munn, Dev Patel and Sam Waterston. It tells the behind the scenes story of a nightly cable-news TV program. Reactions following the premiere range from calling it the best show on TV to a huge misfire from Sorkin. If you don't have HBO, you were in the dark about the show. Until now.
HBO has posted the entire 72 minute pilot episode, directed by Greg Mottola, online. Check it out below.
Here's the full pilot for The Newsroom, which I haven't watched yet so can't really comment. But I'm sure you guys will below. It's not embeddable so click the image to head to the YouTube page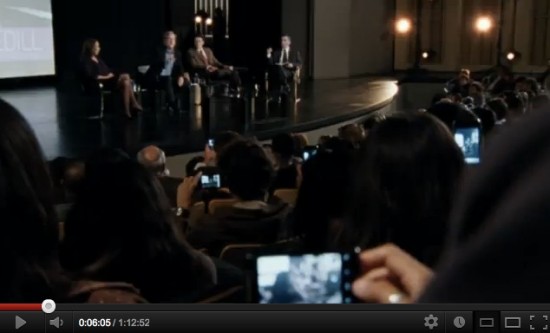 From the mind of Aaron Sorkin, creator of The West Wing and screenwriter of The Social Network and Moneyball,  comes The Newsroom,  a behind-the-scenes look at the people who make a nightly cable-news program. Focusing on a network anchor (played by Jeff Daniels), his new executive producer (Emily Mortimer), the newsroom staff (John Gallagher, Jr., Alison Pill, Thomas Sadoski, Olivia Munn, Dev Patel) and their boss (Sam Waterston), the series tracks their quixotic mission to do the news well in the face of corporate and commercial obstacles-not to mention their own personal entanglements.