'Monsters' Director's New Sci-Fi Project Titled 'Forever,' Scripted By Dante Harper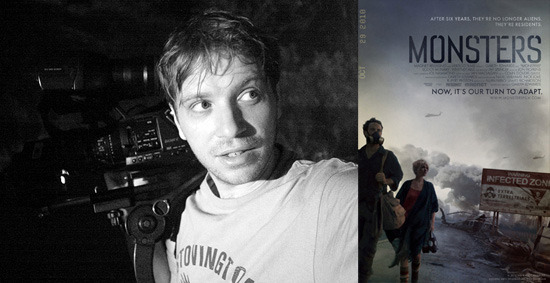 The low-fi indie Monsters gave director Gareth Edwards a big-screen career virtually overnight, and in addition to working on the new incarnation of Godzilla for Legendary Pictures he has been developing another follow-up project in relative quiet. Late last summer we got a few details on the movie, which was then untitled.
We learned that the film is about "a young human child (probably around 5 years old) and a robot who travel across the galaxy in search of mankind's origin in a world void of humanity and filled with robots." The report was that Edwards was pitching the project as "a robot Star Wars." (And hopefully not now "a robot Prometheus.")
Now we've learned that the film may be called Forever, and in an interview with one producer, Timur Bekmambetov, a few other minor details have been revealed.
Asked about the film by Bleeding Cool, Bekmambetov said,
It's happening. He shot a test film, and we now have to wait until the script is in place. Gareth is meeting with the writer to polish the script. The writer is Dante Harper.
Dante Harper hasn't had a produced script at this point, but he's perhaps best known for his adaptation of the novel All You Need Is Kill, which is currently in development at Warner Bros. with Tom Cruise set to star. He also worked on the script adaptation of Foundation, the classic sci-fi novel series from Isaac Asimov, and he wrote Hansel and Gretel: Witch Hunters, which will be released early next year.
I liked Harper's script for All You Need is Kill, but from the very few details we have on Forever, it sounds as if it has thee potential to be a lot more powerful than that fun genre exercise.