First Look: The Seedy Characters Of 'Raging Bull II'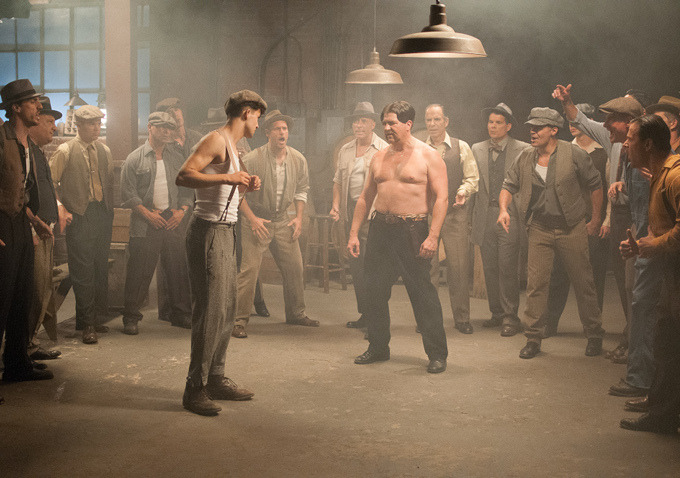 It's probably unfair to judge Raging Bull II — which, yes, is really happening — based only on these two early production stills. But stacked up against Martin Scorsese's original movie, which used a stark black and white aesthetic to brutal effect, these pics don't have a lot of juice, and that doesn't flatter the production.
But director Martin Guigui and co-writer Rustam Branaman are working from a book by Jake LaMotta, the subject of both the original film and the new sequel, and maybe they've got some angle that really makes this worthwhile. The film stars William Forsythe as the older Jake LaMotta, and Mojean Aria as the younger version of the boxer as the film is both a prequel and sequel to Scorsese's movie. This shot and the one below suggest that this could be like so many other quickie sequels to classic films — earnest, misguided, and possibly forgettable — but we'll see how that turns out when the film is finished.
Click this image and the header to enlarge, if you so desire.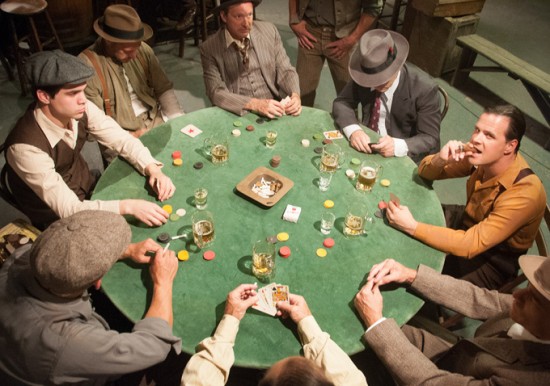 The press release for the film described it like so:
...although Raging Bull gave us the adult version of Jake LaMotta, it did not provide the rare look into Jake's childhood nor the impact of the after effects of his violent life. Raging Bull II provides this much desired insight into the real-life struggle of a down-and-out pugilist who turns his anger, abusive childhood into a boxing career. Although his brute force turned him into a middleweight champion, it also created challenges in his life.
The film also features Joe Mantegna, Tom Sizemore, Penelope Ann Miller, Natasha Henstridge, Alicia Witt, Ray Wise, Harry Hamlin, Bill Bellamy and James Russo. Raging Bull II opens in 2013. [Joblo]