'Tom Clancy's Splinter Cell' Could Become A Movie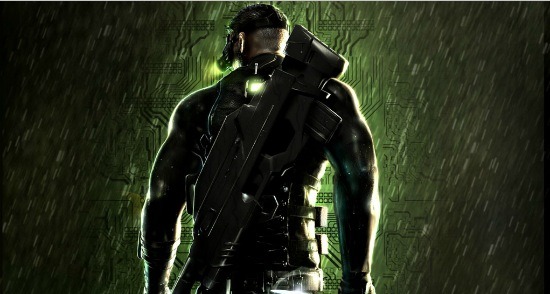 Tom Clancy's books are no stranger to big screen adaptations. The Hunt for Red October, Patriot Games, Clear and Present Danger and The Sum of All Fears have all been made into films. However, in the past decade, he's much better known for his video games and now one of those is about to get the red carpet treatment.Deadline is reporting that several studios have been competing for the rights to Tom Clancy's Splinter Cell and Paramount, who made the four Clancy movies mentioned above, has now emerged as a front runner. Splinter Cell is one of Clancy's most famous game franchises and focuses on stealth missions. Read more after the jump.Deadline broke the news of this potential deal, which has yet to be signed and got no comment from the studio. The story also reports that Warner Bros. was in the mix at one point.Splinter Cell has spawned six games so far, a seventh on the way, as well as a slew of novels. Most of the games focus on covert operative Sam Fisher, a highly trained member of a fictional American National Security Agency group called "Third Echelon." He's regularly send all over the world to take down high ranking dictators or stop deadly global events.
Even though Clancy's name is attached to the game, he has no input in them. He merely "endorses" them as one of the founders of Red Storm Entertainment, which was eventually bought by Ubisoft, the current owner. Whoever purchases the movie rights will have to agree to that company having some input.
It's likely that whomever wins the rights to Splinter Cell would get the entire franchise and would hope to build just that. It's odd, though, that out of the three major Clancy game franchises (Rainbow Six and Ghost Recon being the others) Splinter Cell could get made first. It's the least action orientated.
Do you play Splinter Cell? Will it make a good movie? Who might be a good director?