Rumor: Angelina Jolie Could Direct 'Fifty Shades Of Grey'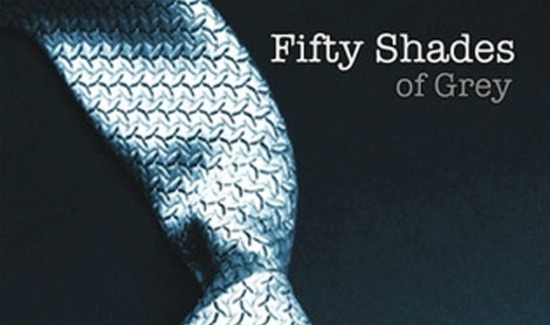 UPDATE: The Hollywood Reporter says any rumored talks were completely unofficial and official sources deny they happened at all. 
How do you get men interested in seeing the film version of a book that's ultra popular with women? Attach the name Angelina Jolie. Deadline is reporting a rumor that Angelina Jolie, currently prepping to star in the Disney film Maleficent, has had talks with Universal to possibly direct the film adaptation of Fifty Shades of Grey, the sexual literary sensation that was purchased by the studio for seven figures.
The books, written by E.L. James, are one of the most popular piece of pop culture in recent memory, focusing on a woman and her explicit, kinky relationship with the title character. Read more after the jump.
Deadline first reported this rumor, though Universal denies it and Jolie couldn't start the movie for a while even if she was interested. That said, work on the film should start fairly soon as the author plans on helping select and producer and screenwriter in the next few weeks.
In case you've been living under a rock for the past few months, Fifty Shades of Grey is the hottest thing going today. Seemingly everywhere you turn, someone is reading the book, talking about the book or writing about the book, which is why Universal likely paid such a hefty price for it. Here's what it's about:
Fifty Shades of Grey follows the story of 27-year-old billionaire Christian Grey and 22-year-old virgin college student Anastasia Steele, who develop a relationship steeped in bondage, S&M, domination and submission. The sequels Fifty Shades Darker and Fifty Shades Freed continue their story. The erotically-charged novels have been referred to as "mommy porn" in The New York Times.
Oddly enough, it was actually first based on a piece of Twilight fan-fiction. Which seems fitting as the content of these books is kind of a mature step up from that.
Do you think Angelina Jolie would direct a movie like this? Let the debates begin.