David Gordon Green, Emile Hirsch, And Paul Rudd Secretly Remade An Icelandic Road Trip Comedy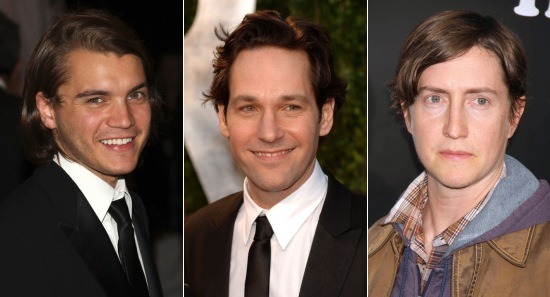 Sneaky, sneaky. While we've been wondering when David Gordon Green might return to the indie fare that earned him so much acclaim in his early days, it turns out Green himself has already done so in secret. Green, along with stars Paul Rudd and Emile Hirsch, has just wrapped the low-budget road trip comedy Prince Avalanche, an Austin, TX-set remake of the Icelandic film Either Way (A annan veg). More details after the jump.
Details on Green's version of the film are sparse, but Green's already proven his abilities with this type of film in the past, and Rudd and Hirsch reliable talents as well. Green's currently working on getting the pieces together for his remake of Dario Argento's Suspiria, which will go in front of cameras this fall. Additionally, he's on board to adapt and helm the literary adaptation Q at some point, and is set to produce a few upcoming projects including Danny McBride's Bullies.
Rudd's in the middle of a very busy year — he has The Perks of Being a Wallflower and This is 40 scheduled to open later this year, and just finished shooting Phil Morrison's Lucky Dog. Among his other upcoming projects are Paul Weitz's Admission, Errol Morris' Freezing People is Easy, and Adam McKay's Anchorman 2. Hirsch, who'll be seen later this summer in Oliver Stone's Savages and William Friedkin's Killer Joe, was recently cast in the Nick Hornby adaptation A Long Way Down.
No release info has been announced for Green's Prince Avalanche at this time, but you can get a taste of what we're in for by watching the trailer for Either Way below, which has some NSFW English subtitles: