'Scream' TV Series In Development At MTV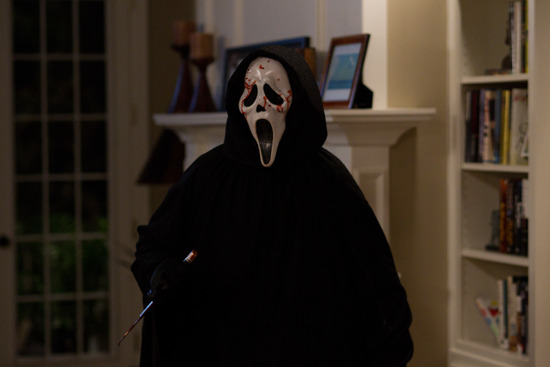 As TV series take over some of the former territory of movies — strong dramatic storytelling, high-caliber casts, increasingly high production value — the television landscape is proving to be a possible home for projects that could otherwise have been films. And we've seen an increasing number of movie-based shows in development.
In theory, then, TV is a great home for Scream. While Wes Craven once theorized that a fifth film could materialize in the next couple years, the relative under-performance of the fourth movie could have doomed that prospect. Enter MTV, which is potentially coming to the rescue of Scream by developing a TV show based on the film.
Deadline's TV site, TVLine, reports that MTV is developing a weekly Scream series, with "former MTV execs Tony DiSanto and Liz Gateley, who are shepherding the project under their DiGa production shingle," looking for a writer now. Will Wes Craven and Kevin Williamson be involved? At this point we don't know.
So how does a Scream series work? The films kill off most of the cast members each time, so that would mean heavy turnover in a series. It could be modeled after 24, with a story playing out over a couple days, divided into small chapters and a 'kill of the week,' with room for one or two people to migrate to the next season.
In years past this might have been developed as an anthology, in the vein of the Friday the 13th series, but that's not much in fashion right now. And MTV is finding some success with its Teen Wolf series, so we can probably look to that for inspiration as to what might be done here.