'Les Misérables' Teaser - Tom Hooper Dreamed A Dream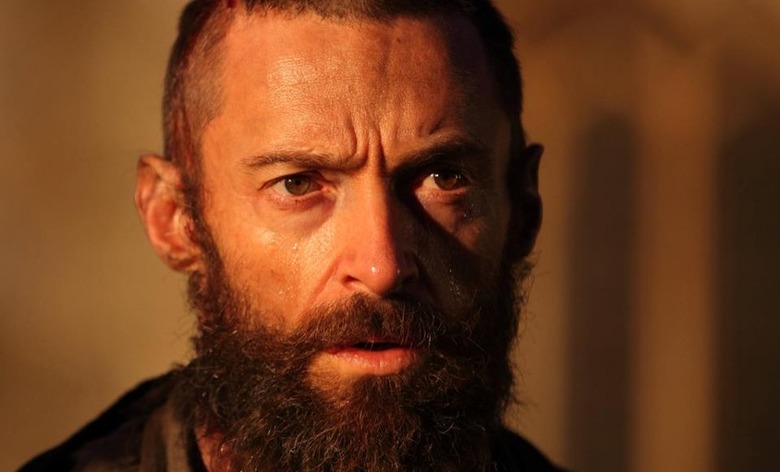 Just yesterday, we got a big batch of promising photos from the set of Tom Hooper's Les Misérables, and today we have something even better: the first teaser. While we've seen video of the cast on set before, this is our first time seeing actual footage from the movie. Expectations for this project have been sky-high ever since it was first announced, thanks to its beloved source material and A-list talents. This first video, at least, has no trouble living up to them.
Hugh Jackman and Russell Crowe lead the cast as Jean Valjean and Inspector Javert in Hooper's adaptation of the classic Victor Hugo novel and smash Broadway musical. Anne Hathaway, Amanda Seyfried, Samantha Barks, Eddie Redmayne, Helena Bonham Carter, and Sacha Baron Cohen also star. Watch the video after the jump.
[via MSN]
It's a simple teaser — really, just a collection of brief clips set to Fantine's big number "I Dreamed a Dream" — but it works like gangbusters. Les Misérables looks exactly like the kind of grand, sweeping epic we'd hoped it would be. And Hathaway sounds marvelous. I'm a little disappointed that we don't get to hear more of the other stars singing, but then the whole point of a teaser is to leave prospective viewers like me wanting more.
If this teaser is anything to go by, Hooper, who last won Best Director for The King's Speech, could very well be raking it in again at next February's ceremonies. Not to mention pulling in tons of cash, as this looks like it could be a crowd-pleaser as well as a future critical favorite. We'll see how it all pans out after Les Misérables opens December 14.
Set against the backdrop of 19th-century France, Les Misérables tells an enthralling story of broken dreams and unrequited love, passion, sacrifice and redemption–a timeless testament to the survival of the human spirit. Jackman plays ex-prisoner Jean Valjean, hunted for decades by the ruthless policeman Javert (Crowe) after he breaks parole. When Valjean agrees to care for factory worker Fantine's (Hathaway) young daughter, Cosette, their lives change forever.