'Die Hard 2' Actor William Sadler Joins 'Iron Man 3'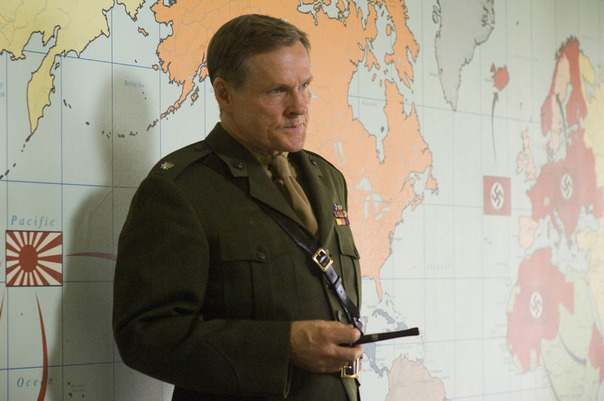 With shooting on Iron Man 3 now underway, the onslaught of casting news continues. Just yesterday, Jon Favreau and Ashley Hamilton boarded the Marvel threequel, and now the latest co-star to be revealed William Sadler. The character actor was just spotted reporting for a costume fitting on the Wilmington, NC set along with star Guy Pearce, who plays Aldrich Killian. More details after the jump.
While Sadler may not be a household name, you're bound to recognize his face, as he's appeared in over a hundred movies and TV shows since the start of his career in the late '70s. His most recognizable roles include Heywood in The Shawshank Redemption, Colonel Stuart in Die Hard 2, and the Grim Reaper in Bill & Ted's Bogus Journey. Sadler was most recently seen in Paul Weitz's Being Flynn.
The addition of Sadler is another intriguing bit of info from a production that seems to be off to a great start in its first week of filming under director Shane Black. The budget just got a cool $60 million boost thanks to the outsized success of this spring's The Avengers, and between the returning stars and the new ones, the cast is shaping up very nicely.
Robert Downey Jr., of course, reprises his role as the title superhero, with Gwyneth Paltrow and Don Cheadle also stepping back into their characters from the previous films. Additional new stars include Rebecca Hall and Andy Lau. Iron Man 3 is due out May 3, 2013.