Super-Secret Sci-Fi Projects: J.J. Abrams Producing Thriller For Paramount, Warner Bros. Developing David Koepp's 'The Wind'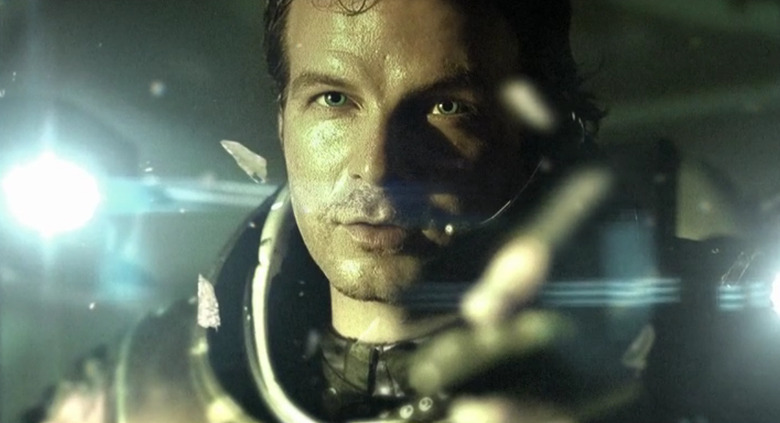 If the current wave of prequels, sequels, threequels, remakes, reboots, and retellings is wearing you down, the good news is that Paramount and Warner Bros. have just put a couple of original sci-fi projects on our horizon. Paramount is teaming up with J.J. Abrams' Bad Robot for an untitled thriller from "rising scribes" Josh Campbell and Matt Stuecken, while Warner Bros. has hired commercials director Nic Mathieu to make his feature film debut on The Wind, from Mission: Impossible writer David Koepp.
So far, so promising. But there is one catch: We have little idea what either of them are about, because the plotlines are being kept under tight wraps. Read about what we do know after the jump.
In contrast to the seasoned Koepp, Mathieu is brand-new to the world of feature filmmaking. However, he's attracted attention for his work in commercials, which demonstrate a deft hand with CG effects. Warner Bros. insiders praised his "strong point of view as a filmmaker" after seeing his impressive presentation for The Wind. Scroll down to the bottom of this post to watch some of his commercials, including a recent Cadillac ad for the 2004 Super Bowl.
As for the Bad Robot / Paramount picture, Variety reports that the as yet untitled spec script is a self-contained, low-budget thriller "with sci-fi elements." As per usual with projects involving Abrams, no other plot details have been revealed at this time — but just as typically, the simple fact that Abrams is on board is bound to prick up the ears of his dedicated fans.
In this particular case, we can't even infer much from Campbell and Stuecken's past work, because they're both relatively new to the scene. Stuecken has served as an associate producer on G.I. Joe: The Rise of Cobra and The Mummy: Tomb of the Dragon Emperor. The only writing credit listed on his IMDb page is for the short "The Tower of Babble," directed by Kick-Ass 2 helmer Jeff Wadlow. Campbell is currently working on the script for an English-language remake of John Woo's The Killer.
Here's Mathieu's spot for Cadillac, titled "Turbulence":
And here's Mathieu's Zenith ad "Stellar," which is where the header image comes from:
And while we're sharing videos, we also have the Stuecken-scripted "Tower of Babble."