Directors: 'Warrior' Director Goes To Japan With 'Yakuza,' Antoine Fuqua Heads To 'Chicagoland'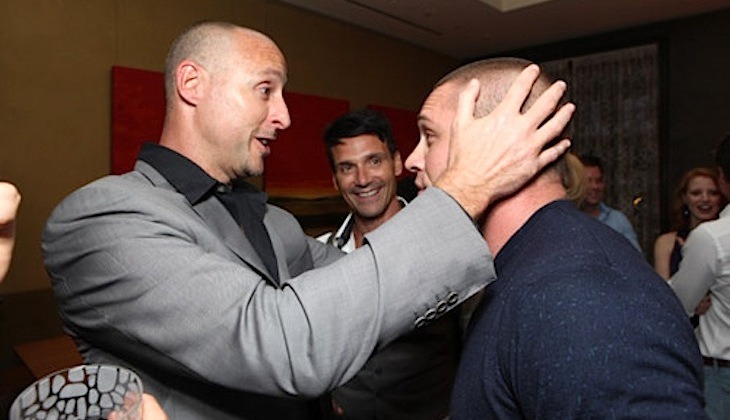 With Cannes around the corner, new film projects are cropping up, and deals are being signed. As Germain mentioned earlier we'll see a lot of indie projects cropping up in the next couple weeks, but there are also studio projects moving forward.
For instance, Antoine Fuqua has added another project to his slate. Chicagoland, written by Peter Morgan, now has the director attached at New Line. It's one of several films to which the director is attached, but he jumps on and off films with seeming alacrity, so it's hard to say if this one will get made under his guidance. (For reference, the last theatrical film Fuqua made was the 2009 release Brooklyn's Finest. He's been attached to a good half-dozen or more since then.) The most interesting film on his slate, however, the Eminem-starring boxing drama Southpaw, seems to be pushed into the ether at this point while Eminem rides the latest wave of his music career.
There isn't a lot of info about Chicagoland, but the script has been vaguely likened to Fuqua's greatest success, Training Day. It seems like that comparison has been thrown at other films to which Fuqua has been attached, too. So we'll see if it helps this one; a Peter Morgan script certainly isn't a bad thing. [Variety]
After the break, Gavin O'Connor, who made the sadly under-seen film Warrior, will direct Yakuza, a thriller set in Japan.
Chap Taylor (Changing Lanes) wrote Yakuza, in which "an American intelligence expert becomes embroiled in the affairs of a notorious yakuza godfather and finds himself plunged into the violent criminal underworld and toxic landscape of post-tsunami Japan."
That's quite a difference from Gavin O'Connor's last film, the MMA drama Warrior. But if O'Connor gets lucky with casting like he did with Warrior, I'll watch Yakuza in an instant. There's a good chance this one will get made, too, as it is backed by Universal and Imagine Entertainment. O'Connor will rewrite the script with Josh Fagin, however, so it might not happen fast.
Like Fuqua, O'Connor is attached to a few other films as well: the Channing Tatum Peter Pan revision Neverland, a stage version of the novel that became the Paul Newman film The Hustler, and a film he penned himself called The Samurai. Despite the title that one isn't set in Japan; it follows "a rogue assassin named Townes Joyce, who breaks out of a Texas jail that puts him on the run from an international manhunt." [Deadline]