Rebecca Hall In Talks For Female Lead In 'Iron Man 3'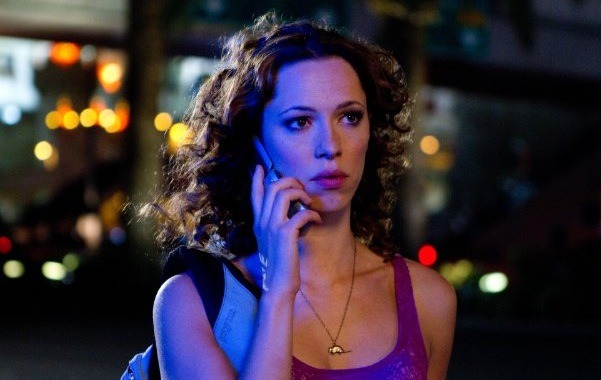 After Oscar-nominee Jessica Chastain passed on the role, writer/director Shane Black is now likely to cast Rebecca Hall as the female lead in Marvel's first post Avengers film, Iron Man 3. Starring Robert Downey Jr., Don Cheadle, Gwyneth Paltrow, Guy Pearce and Ben Kingsley, Iron Man 3 will begin production in North Carolina this month leading toward a May 3, 2013 release date. Read more about the role and Hall after the jump.
Variety exclusively broke the news of the casting, which isn't definite yet but looking likely.
According to the story, the role is of a pivotal female scientist who helps create a nanotechnology called Extremis, which was made famous in a landmark run of the Marvel comic book called Iron Man Extremis by Warren Ellis. The technology, which acts as a biological superhuman enhancement, is stolen by terrorists and eventually gets adopted by Tony Stark, who uses it to sort of become a superhero both out of the armor as well as in.
Hall is best known for her leading role in Ben Affleck's The Town, but is excellent in Stephen Frears' Sundance comedy Lay the Favorite. The movie's terrible, but she's great in it.
After the huge opening of The Avengers, both fans and non-fans alike are certain to turn out to this next chapter in the Marvel saga in droves so, though she's already a known commodity in Hollywood, this would certainly be Hall's break out role.
What do you think about Hall taking this role? Does she fit in the Marvel Universe?