'Cosmopolis' Clip: What, Exactly, Is Haunting The World? [Updated With Distribution Info]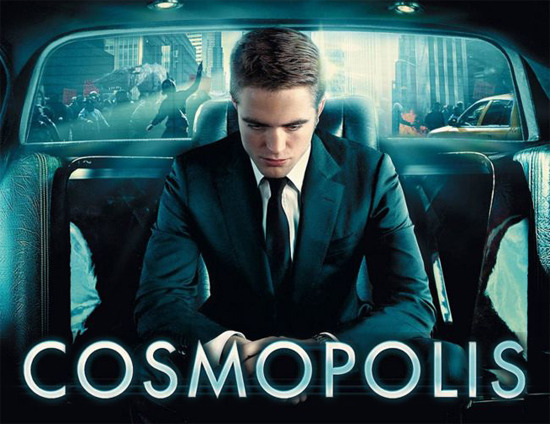 David Cronenberg makes strange movies. I don't mean that he makes movies about things that are strange, though he does that, too. What I mean is that his films depict a reality that is very specifically different from our own, no matter how closely his imagined spaces may resemble the real. In fact, when his creations are more superficially real than not, the strangeness and sense of disconnect is intensified. We see things that should be familiar, or predictable, but aren't. One of Cronenberg's chief gifts is that he makes us see the potential in situations that seem to have little energy hidden within them.
Which brings us to this first clip from Cosmopolis, the film in which Cronenberg adapts the novel of the same name by Don DeLillo, with Robert Pattinson as a young billionaire who is struggling, in several ways, with his own existence. The first trailers for the film suggested the wild and weird, but this clip is very much of the strange. Pattinson and Sarah Gadon, playing his wife, have a conversation in a cafe. It plays out a bit stilted and odd, but free of the context of the film I can't tell if what we're seeing is really part of the life that troubles Pattinson's character. I do know I want to see a lot more.
Check out the clip below.
Cosmopolis doesn't have a US release date yet; the film plays Cannes, and opens in France on May 23.Update: Deadline reported just after we posted this that Entertainment One (aka eOne) picked up US and UK distribution rights for Cosmopolis today. The company will also release the film in Canada. There is no specific release date yet, but the company says it expects to have the film out "later this summer."
New York City, not-too-distant-future: Eric Packer, a 28 year-old finance golden boy dreaming of living in a civilization ahead of this one, watches a dark shadow cast over the firmament of the Wall Street galaxy, of which he is the uncontested king. As he is chauffeured across midtown Manhattan to get a haircut at his father's old barber, his anxious eyes are glued to the yuan's exchange rate: it is mounting against all expectations, destroying Eric's bet against it. Eric Packer is losing his empire with every tick of the clock. Meanwhile, an eruption of wild activity unfolds in the city's streets. Petrified as the threats of the real world infringe upon his cloud of virtual convictions, his paranoia intensifies during the course of his 24-hour cross-town odyssey. Packer starts to piece together clues that lead him to a most terrifying secret: his imminent assassination.
[THR]