Seth Rogen's 'End Of The World' Adds Cameos From Emma Watson, Jason Segel, Michael Cera And Others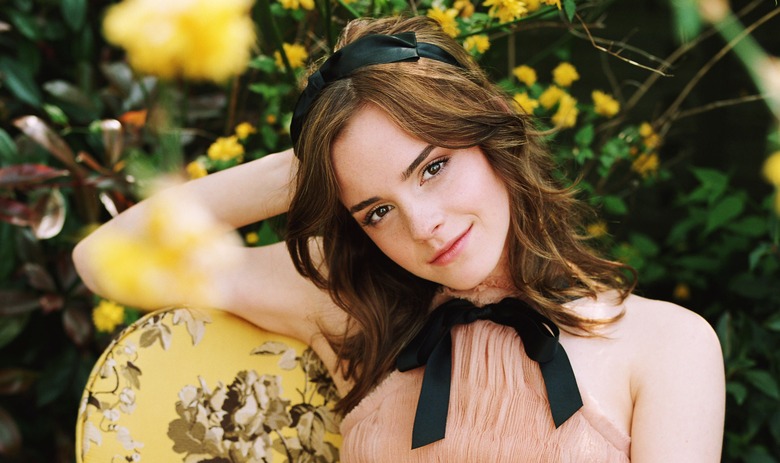 The writing team of Seth Rogen and Evan Goldberg have obviously made a bunch of talented friends writing films like Superbad, Pineapple Express and The Green Hornet. Many of those friends also happen to be huge movie stars and the pair, who'll soon make their directorial debut with End Of The World, are calling in the cavalry.
The film, which was previously called The Apocalypse and is based on the short Jay and Seth vs. the Apocalypse, will star Rogen and Jay Baruchel as two friends in an apartment as the world ends. Cameos from James Franco, Danny McBride, Aziz Ansari, Jonah Hill and Craig Robinson have already been revealed and now several new names have been added to the list: Michael Cera, Jason Segel, David Krumholtz, Rihanna and Emma Watson.
The first three, much like the five before that, all make sense. Each of the actors have appeared in a previous project connected to Rogen or Goldberg. The last names though, Watson – best known as Hermione Granger in the Harry Potter films – and Rihanna, who's acting debut Battleship opens later this month, seem a bit more out of left field. Especially since all of the above actors will be playing themselves. There's more after the jump.
The Hollywood Reporter and Variety each picked up parts of this scoop. And while Segel and Krumholtz are locks, Cera and Watson are in talks and Rihanna is a little further out. All will likely be part of the film in the end, though.End Of The World will take place in James Franco's apartment, probably not the real one, and focus on Krumholtz and Rogen as the friends deal with the apocalypse happening outside. It's expected that most of the actors mentioned will not survive the film.
Watson had reportedly been courted for sometime to play herself in the film but when a project she's going to do with Potter director David Yates, Your Voice In My Head, got delayed, she was able to fit it in.
I can't wait to see some footage from the movie. It just sounds like the set is going to be a massive party. What do you think about this casting?
Here's the trailer for the original short, Jay and Seth vs. the Apocalypse: