'Ruby Sparks' Trailer: From The Team Behind 'Little Miss Sunshine'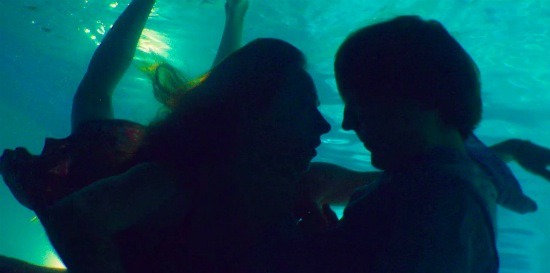 A young, struggling author begins to fall in love with the woman he's writing about and then, one day, she manifests herself in his apartment. Is she real? Where did she come from? Is their love something that can endure? These are the questions central to Ruby Sparks, a new film by the directors of Little Miss Sunshine, Jonathan Dayton and Valerie Faris. It's written by and stars Zoe Kazan as the title character along with her real-life boyfriend, Paul Dano, as the author. The supporting cast isn't too shabby either: Antonio Banderas, Annette Bening, Steve Coogan, Elliott Gould and Chris Messina.
Fox Searchlight will open the film July 25 and you can check out the first trailer below.
Head to Apple for the high definition version of the trailer or just watch the embed below:
Here's the official plot description:
Calvin (Paul Dano) is a young novelist who achieved phenomenal success early in his career but is now struggling with his writing – as well as his romantic life. Finally, he makes a breakthrough and creates a character named Ruby who inspires him. When Calvin finds Ruby (Zoe Kazan), in the flesh, sitting on his couch about a week later, he is completely flabbergasted that his words have turned into a living, breathing person.
Yes, Ruby Sparks seems like a lighter, more romantic version of Stranger than Fiction. But what intrigues me most is Dano an Kazan working together on a film she wrote. The pair both choose their projects very carefully, do fantastic work and their real-life chemistry looks like it manifests itself in a real-life way on screen. Plus, a supporting cast like that doesn't just get drawn to a project for the money. Something special might be brewing here.
What did you think of the Ruby Sparks trailer?