Trailer: Philip Kaufman's 'Hemingway & Gellhorn' Starring Nicole Kidman And Clive Owen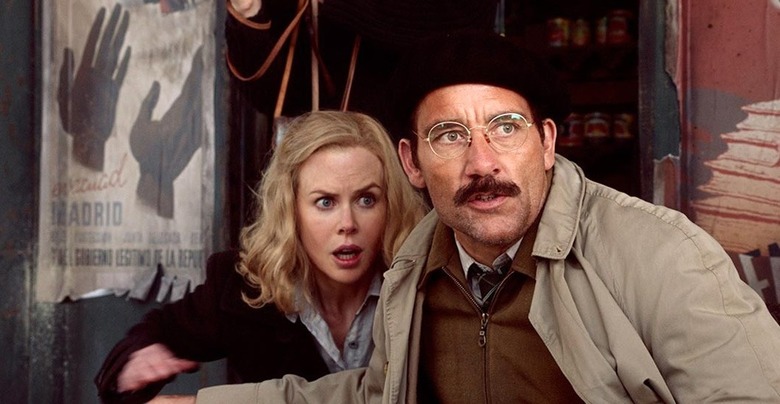 HBO Films' Hemingway & Gellhorn is already a realistic contender for next year's Emmys and it hasn't even aired yet. The made-for-television movie is directed by Philip Kaufman, the guy who wrote/directed The Right Stuff, The Wanderers and The Unbearable Lightness of Being, and served as a writer on Raiders of the Lost Ark. Clive Owen and Nicole Kidman play iconic American writers Ernest Hemingway and Martha Gellhorn, who shared an ardent but destructive love affair in the 1930s and 1940s after covering the Spanish Civil War alongside each other. Watch the trailer embedded after the jump. Please leave your thoughts in the comments below.
Philip Kaufman's Hemingway & Gellhorn premieres Monday, May 28 on HBO.
Synopsis:
HEMINGWAY & GELLHORN recounts one of the greatest romances of the last century – the passionate love affair and tumultuous marriage of literary master Ernest Hemingway and the beautiful, trailblazing war correspondent Martha Gellhorn – as it follows the adventurous writers through the Spanish Civil War and beyond. As witnesses to history, they covered all the great conflicts of their time; but the war they couldn't survive was the war between themselves.
via: HuffPost