This Week In Trailers: Keye Luke, Something From Nothing: The Art Of Rap, Here, I Wish, The Angels' Share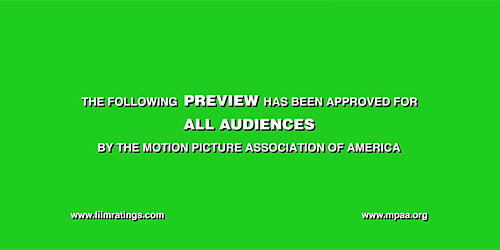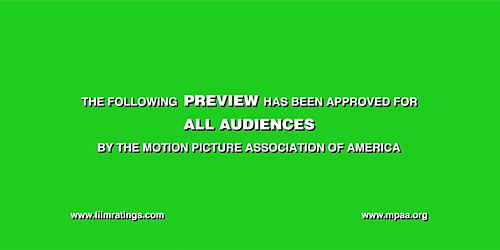 Trailers are an under-appreciated art form insofar that many times they're seen as vehicles for showing footage, explaining films away, or showing their hand about what moviegoers can expect. Foreign, domestic, independent, big budget: I celebrate all levels of trailers and hopefully this column will satisfactorily give you a baseline of what beta wave I'm operating on, because what better way to hone your skills as a thoughtful moviegoer than by deconstructing these little pieces of advertising? Some of the best authors will tell you that writing a short story is a lot harder than writing a long one, that you have to weigh every sentence. What better medium to see how this theory plays itself out beyond that than with movie trailers?Here Trailer
Finally, a reason to be excited for Ben Foster. Don't  misunderstand me, there are any number of reasons why he is the quintessential go-to guy when you need creepy done right but thanks for films like The Messenger and, hopefully, now this, you've got one of the more seriously focused actors working today.
What drew me into director Braden King's latest is this trailer's focus on Ben's affability. Just the mere exchange between him and actress Lubna Azabal, where Ben flashes a smile as the absurdity of what he's doing in this castaway country was exciting. I believed in what was happening as we get to know this cartographer and his flame.
She's sassy and lippy and looks like she gets underneath Ben's fingernails like an errant sliver but it's damn sensual. The music and the quotes that keep reassuring us that all is well are all gingerly placed within this trailer and I'm left thinking that this isn't a movie about highfalutin thoughts or concepts, this is a movie about passion and the things that move us around the globe.
I'm not sure where this is going, thankfully, but I'm left teased in trying to assess whether Ben is in country for good or for some other nefarious purpose. It's all very vague but it's the veritable definition of delicious.
Something From Nothing: The Art of Rap Trailer
There's something you can't say about director Ice-T: he's always kept it real.
Unlike Ice Cube and Dr. Dre, who would be better suited for slinging beer suds and making the less informed members of society feel like they're buying into an audio experience worth overpaying for, respectively, Ice-T has always been a badass. New Jack City, Tank Girl, Frankenpenis, that MTV Cribs when he explained how he had a vending machine in his house so his mooching friends would have to pay to eat, the guy wasn't trying to be something he wasn't. With this movie, which he's co-directing with Andy Baybutt, feels like it's a long time coming.
The trailer is really solid, with the exception of the titles that could have taken the polish down a notch, as we enter a world many of us already assumed existed but no one has ever delved into with the kind of seriousness that didn't involve bravado and the kind of attitude that comes with some of hip hop's current stable of pop stars.
What's more is that we slither our way though a very dense forest of possible storytelling angles and the way in which this trailer moves from interview to interview and tying it all together through the central thesis of the film is one way this trailer separates itself from the rest.
Besides that, Doug E. Fresh's beatbox, as the trailer just Gatling guns through the artists showing up in this documentary, is still tight enough to make me believe that the 80's and 90's haven't gone anywhere, they were just recognizing the other decades' flavor.
I Wish Trailer
There is still room for more kid adventure films in modern cimena.
What's driving me to write about this one is that it starts off and ends, unconventionally. You have a child letting his estranged dad, that he was going to set stuff straight. It's all really matter of fact and doesn't delve into the "life's just a journey" ethos. This movie just lays it out that you have a boy trying to make his own way through the world and is just looking for a way to mend a broken family. Director Hirokazu Koreeda is on to something here.
Through a series of moments that don't tell as much as it shows you can see that we have a story that is bursting with intimacy. The music that seems somehow better suited for a Philip Glass documentary than it does with an endearing portrait of kids on their own Goonies-like adventure after seeing how horribly dysfunctional their parents suits the action just fine.
The quotes that pepper the back half only help to reinforce the clues we're given by what we see on the screen. I want to believe that what's here really is what this movie represents as even children who have come out on the other side of divorce are more universal than we Americans would like to believe; they want to break free of their situations and try to make sense, somehow, of the world around them.
Keye Luke Trailer
Like many Gen Xers out there, my first contact with Keye Luke was through Gremlins.
It's almost a shame that it was that particular movie that was where many of us came to know him but just taking a casual stroll through the man's resume on IMDB will show you just how long he was around making movies. The guy was just relentless. With over 200+ titles to his name I'm only amazed that it's taken this long for someone to show just where he came from, what he was about.
In steps filmmaker Timothy Tau who has made a short about the screen legend and it's a delightfully warm portrait of the man and his work if the trailer is to be taken at face value. There's not much to see but what's here is fairly remarkable in the way it blends what looks like players on a stage, giving it a real 30's, 40's vibe , but then changing it all up to make it seem like it's something from now as we look back at Luke's progress as an actor.
Since there is no dialogue and no way to see how this all blends together it's the small treat we're provided that will have to suffice. It's a shame that this is the tease because I want more, it's a story that I want to sit and enjoy, a time period that I want to ensconce myself in. As it stands, it's a trailer that is delightfully aware what it is and embraces it.
The Angels' Share Trailer
Knowing this is coming from Ken Loach is enough for me.
With a career that spans scores of nominations for his work, and accolades for decades of excellent directing, it's no surprise that his latest seems to be coming from a place not of award baiting but simple fun.
What we have here seems like an easy enough story about how a young hoodlum makes his life better by getting on the straight and narrow, his buddies having something else in mind entirely as the kid finds himself in a whiskey distillery, and, honestly, I can't see how it's anything that might challenge my own sensibilities but when the pull-quote comes up that that says this is Scotland's answer to The Full Monty I get it.
It's hard to just have a movie be fun for fun's sake but that's what this movie is selling. It's something you can simply enjoy and it's that sensibility that permeates every moment. It doesn't challenge you, it's not out to shape your world view, it's just a movie about some dudes in kilts who pick them up to show some cops.
I may not understand everything that's going on here and what the scam is but, what I do comprehend, is a delight and something that's just enough.
Nota bene: If you have any suggestions of trailers to possibly be included in this column, even have a trailer of your own to pitch, please let me know by sending me a note at Christopher_Stipp@yahoo.com
In case you missed them, here are the other trailers we covered at /Film this week: