Danny McBride To Remake Danish Comedy 'Klovn', Todd Phillips To Produce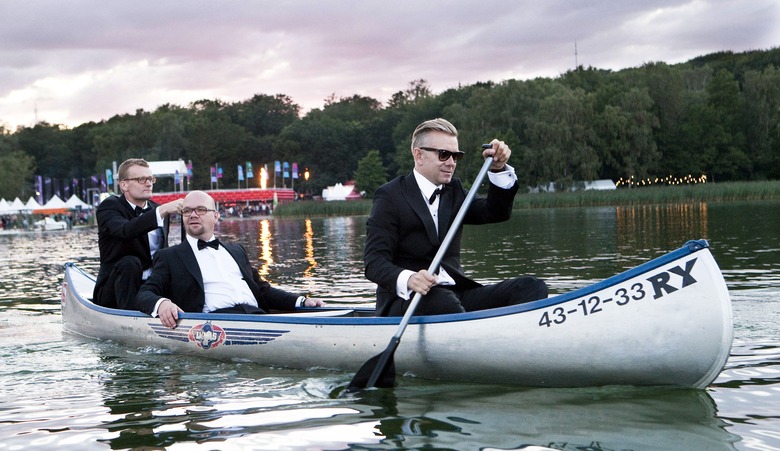 HBO's Eastbound and Down will conclude its third and final season this weekend, but star Danny McBride's love affair with dark comedy lives on. McBride is set to write, produce, and star in Clown, Warner Bros.' remake of the Danish film Klovn. Todd Phillips is lined up to produce, which seems all too appropriate given that Klovn has been widely compared to Phillips' The Hangover. Also producing will be Casper Christensen and Frank Hvam, who created the original sitcom on which the film was based. More details after the jump.
While Klovn doesn't have a large following in the U.S. yet, the humor should translate reasonably well. The sitcom has been likened to popular American shows like Curb Your Enthusiasm and It's Always Sunny in Philadelphia, as it also derives humor from horrible human behavior and painfully awkward situations. The movie, meanwhile, has been called the Danish Hangover. Still, McBride and Phillips will likely have to clean up the source material a bit for American audiences. Sound on Sight, which caught Klovn at Austin's Fantastic Fest, noted that the movie makes "risqué character decisions that are too far afield for any North American comedy, particularly whenever children and sex are involved." And indeed, the Americanized Clown will start by aging up the kid, making him thirteen instead of eleven.
Though no start date or release date has been announced at this time, odds are we'll be seeing Clown sooner rather than later as McBride is expected to start working "immediately." McBride's other post-Eastbound projects include Randy Krallman's Bullies and Seth Rogen's The Apocalypse.
If that piqued your interest, you can check out the NSFW trailer for the original movie below. Unfortunately, it's not in English and has no English subtitles, but maybe you can get some small glimpse of what's in store. Drafthouse Films will roll out the Danish Klovn on July 27.
[Sources: Deadline, The Playlist]