Rumors: Edward Norton, Gael García Bernal, And Rebecca Hall Circling 'Robocop' Remake, Sean Penn Being Eyed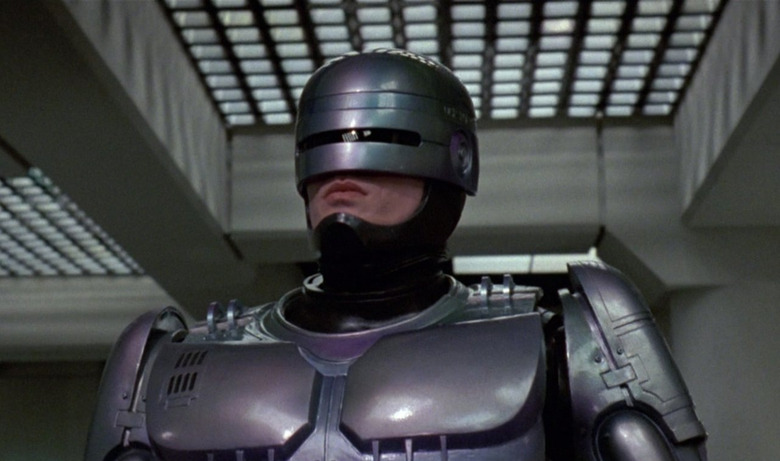 Now that Joel Kinnaman is locked for the lead role in José Padilha's Robocop reboot, MGM has started looking to fill out the rest of its cast — which of course means the rumor mill has begun churning in earnest. A new story has surfaced claiming that Edward Norton, Gael García Bernal, and Rebecca Hall are circling the project, and that producers are looking to get Sean Penn on board as well. If it's true, Robocop could be pulling together a very promising cast. More after the jump.
Edward Norton is circling to, fittingly enough, play the role of Norton, the brilliant mastermind behind bringing Robocop to life...Also circling are Gael Garcia Bernal and Rebecca Hall in strong supporting roles. Bernal would look to be cast as Jack Lewis, Alex's dashingly handsome police partner who eventually begins a relationship with Hall's character, Clara, Alex's former wife before his transformation into Robocop.
There is strong interest in Sean Penn to assume the role of Novack, a right-wing news reporter who sticks to his guns when it comes to his political views.
It sounds believable enough, and The Tracking Board has had some juicy scoops in the past. But since it's not totally clear where they got their intel, it's best to take it with a grain of salt for now.
Assuming the info is legit, though, and that Robocop is actually able to sign all those names, that's a fantastic roster. Kinnaman's on his way up, but he's still not super well known in the U.S. outside of AMC's The Killing. Norton and Penn's involvement would add some useful high-profile luster to the project, and it goes without saying that both of them are great at their jobs. García Bernal and Hall aren't quite as famous as Norton and Penn are, but they're both well respected talents with some notable hits on their resumes.