'I Know That Voice' Trailer, A Documentary About Voice Actors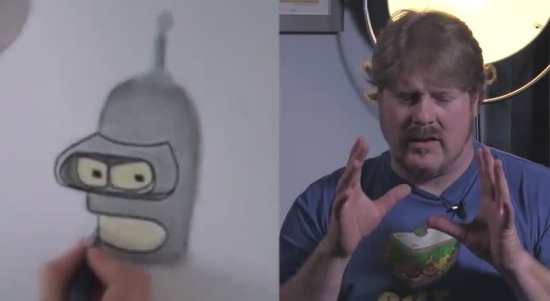 Cartoon Brew has tipped me off to the upcoming documentary I Know That Voice which focuses on voice over actors, from the guys who narrate trailers and commercials, to the people behind the voices of nearly all of the classic and contemporary cartoon characters, to even the voices behind your favorite characters in video games. The doc seems to be heavily interview-driven, so a lot of talking heads against clips. While I usually prefer a narrative when it comes to non fiction films, this subject is interesting enough and I'd love to her the stories of all these voice-over greats. Watch the trailer embedded after the jump.Official Synopsis:
A documentary on the mysterious world of "Voice Over & Voice Acting." We have collected the top voice actors, voice directors, casting voice directors, creators, agents, producers, engineers, mixers, voice teachers, voice school and all those involved in the booming voice-over industry. This is a must see documentary for anyone that wants to know what goes on behind the scenes in your favorite cartoons, animations, and anything to do with voice acting. This is the first trailer, as we are still in production on this obtaining more quality interviews for our fans and supporters.
I Know That Voice is aiming for a 2013 release.