'Skyfall' Set Visit Preview And Four New Photos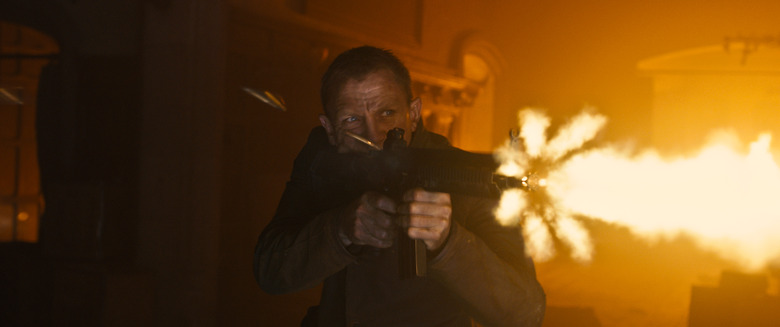 Over the past few days I've been in London, and west of the city in Iver Heath. In that small village is the renowned Pinewood Studios, home of the 007 Stage. The occasion was a visit to that massive stage to see a bit of the twenty-third James Bond film, Skyfall, in action, and to spend time talking to Daniel Craig, Judi Dench, Javier Bardem, Berenice Marlohe, and some of the producers and crew.
Information about the film's characters and story remains tightly controlled, but we did see a few notable things: preparations for and the beginning of the execution of a setpiece involving a confrontation between James Bond (Craig) and the villain Silva (Bardem) that is partially resolved through the intervention of a crashing London Tube train. We saw the construction of a stunning Shanghai casino set, and the remnants of an impressive deserted town meant to be on an island off the coast of Japan.
After the break, see three more new images from Skyfall, and be on the lookout for our full set report next week.
What you see in a couple of the images below is the emphasis on guns rather than gadgets, but what you don't see about the gunplay is that one of the characters — Kincaide, played by Albert Finney — is fond of old-fashioned English firearms. Think of 19th Century percussion pistols and a very powerful elephant gun that fires .500 Nitro Express cartridges. We don't know how those come into play, but next week we'll start to explain a couple of the big locations and setpieces you can expect to see when Skyfall opens in the US on November 9.