'Lola Versus' Trailer - Greta Gerwig Can't Get It Together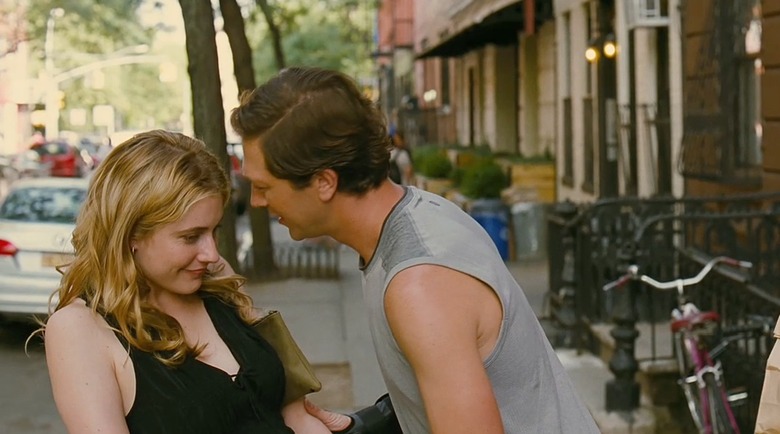 A prim and proper version of Greta Gerwig takes charge this weekend in Whit Stillman's Damsels in Distress, but this summer will see a much messier, more uncertain version of Gerwig trying to get her life together in Lola Versus. Directed by Daryl Wein, the comedy centers around a young woman who's dumped by her fiancee (Joel Kinnaman, The Killing) just weeks before her wedding and subsequently struggles to deal with her newfound singlehood. Hamish Linklater (The Future) and Zoe Lister-Jones (NBC's Whitney) also star. Watch a new trailer after the jump.
[via First Showing]
Head to Apple if you want to see Gerwig's emotional breakdown in crisp, clear HD.
While the trailer is eager to remind you that Lola Versus is from the same studio as that other hit indie breakup comedy, (500) Days of Summer, there's not much here to suggest that Lola Versus will be able to match that film in offbeat charm or originality. (Though that might not be such a bad thing, seeing as (500) Days sagged under the weight of its own whimsy from time to time.) Still, Gerwig's a winning onscreen presence and Linklater gets some nice moments here. We've all seen this storyline play out a hundred times before, but I'm happy to sit through it again if Lola Versus does it well.
Lola Versus opens this month at the Newport Beach and Tribeca Film Festivals before getting a limited theatrical release on June 8.
Synopsis:
Greta Gerwig plays Lola, a 29-year-old woman dumped by her longtime boyfriend Luke (Joel Kinnaman) just three weeks before their wedding. With the help of her close friends Henry (Hamish Linklater) and Alice (Zoe Lister-Jones), Lola embarks on a series of desperate encounters in an attempt to find her place in the world as a single woman approaching 30.