Sequel Casting: Taylor Lautner Joins 'Grown Ups 2'; Sebastian Koch And Yulia Snigir Are 'A Good Day To Die Hard' Baddies; 'Skyfall' Adds Bond Girl Tonia Sotiropoulou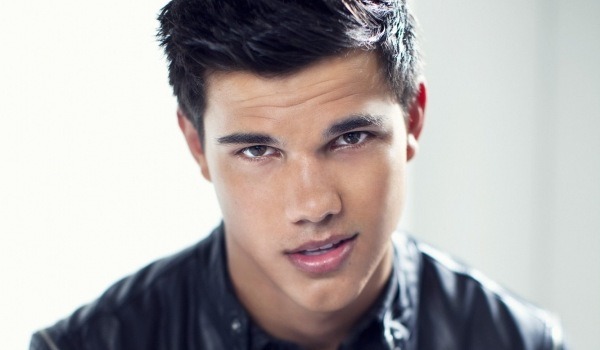 It's not like we were ever looking forward to Adam Sandler's Grown-Ups 2 to begin with, but now I'm wondering if Happy Madison is actively trying to annoy a certain segment of the population. Specifically, the portion of the filmgoing audience that despises both Grown-Ups and The Twilight Saga, which I'm guessing is the vast majority of our readership.
Taylor Lautner is now in talks for a "fun" part in the comedy sequel, joining returning actors Sandler, Kevin James, Chris Rock, David Spade, Maya Rudolph, and Salma Hayek as well as Project X star Oliver Cooper. The exact nature of Lautner's character has not been revealed, but THR reports that he'll be going "toe-to-toe" with Sandler's character.
Like his Twilight co-star Robert Pattinson, Lautner's struggled somewhat to build a career outside of the supernatural romance franchise. His big action thriller Abduction was a commercial disappointment, though it did better overseas, and while his name has popped up in association with a variety of different projects over the years, none of them have really panned out at this point. Still, Latuner seems to be trying to mix things up a bit. His involvement in Gus Van Sant's next indie could be a nice step forward, but Grown-Ups 2 seems like two big steps back.
After the jump, 007 gets another new lady and we meet the folks who'll try to beat down John and Jack McClane.
Sotiropoulou originally came to the casting director's attention when she auditioned to play Sévérine last summer. Though that role eventually went to Marlohe, Sotiropoulou apparently did well enough to convince the powers that be to place her in a different part. Sotiropoulou took to Facebook to express her joy over being cast in the film, writing "Thank u all for you love and support! This is officially the happiest day of my life bitches!!!!" Skyfall is currently shooting, and will hit theaters October 24. [MI6]
Now that John McClane (Bruce Willis) has found a son in Jai Courtney, he'll need to get himself some villains. Sebastian Koch and Yulia Snigir have just boarded A Good Day to Die Hard as Komorov and Irina, a pair of baddies. The fifth film in the Die Hard franchise sees McClane traveling to Moscow in order to free his estranged son from prison. The pair then get caught up in an international terrorist plot, because that's just the kind of thing that happens when you're John McClane.
The German Koch is best known in the U.S. for his recent turns in The Lives of Others, Black Book, and Unknown. While Snigir has appeared in a few Russian-language titles, A Good Day to Die Hard will serve as her English-language debut. The John Moore-directed film will enter production next month for a February 14, 2013 release. [Variety]