Will Gary Ross Return For 'Hunger Games' Sequel? Probably, But It'll Cost Lionsgate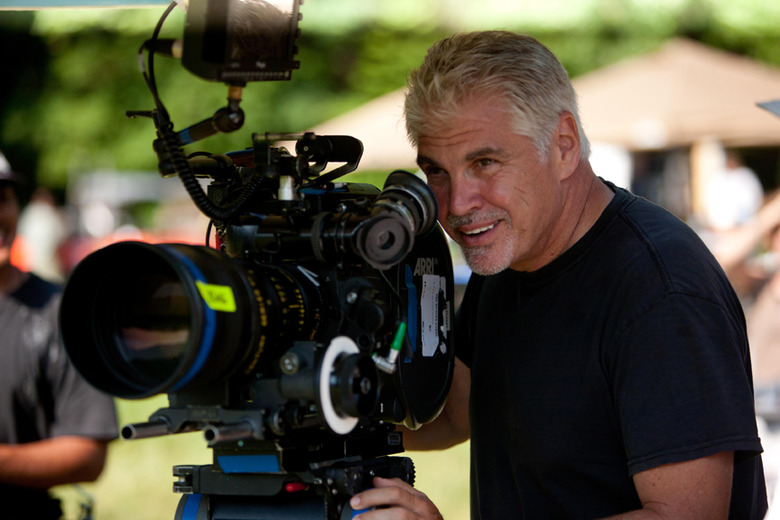 That Gary Ross' The Hunger Games would get a sequel was practically a forgone conclusion before the film ever opened. Now that it's officially become a hit, drawing in $368 million to date, it's an absolutely sure bet that we'll see Katniss, Gale and Peeta again on the big screen before long. Less certain, however, is whether writer-director Ross will return for the second installment, Catching Fire. While stars Jennifer Lawrence, Josh Hutcherson, and Liam Hemsworth are locked in for the sequel, Ross is not, and he's reportedly battling with the studio for a hefty pay raise. More details after the jump.
Given the commercial and critical success of the first Hunger Games movie, it seems to be in both sides' best interest for Ross to get back on board. And indeed, "sources involved with the franchise" say that Ross and the studio will likely "work it out."
Still, if Ross really does leave the series, it wouldn't be the first time a literary franchise has dropped its original director. Harry Potter went through four directors over the course of eight films, while The Twilight Saga has had four different helmers for its five installments. When the source material already has a big enough fanbase, as in the case of those franchises or comic book movies, fans are likely to return no matter who ends up in the director's chair. For Ross' part, The Hunger Games' performance should lead to a number of options for his next project, so it's not entirely inconceivable that he could stumble across a different project that appeals to him more.
Discuss: Is it important to you that Ross return for Catching Fire? And if he really does end up jumping ship, whom would you like to see take over the franchise?