Many New 'Prometheus' Images Show Actors In Action And On Set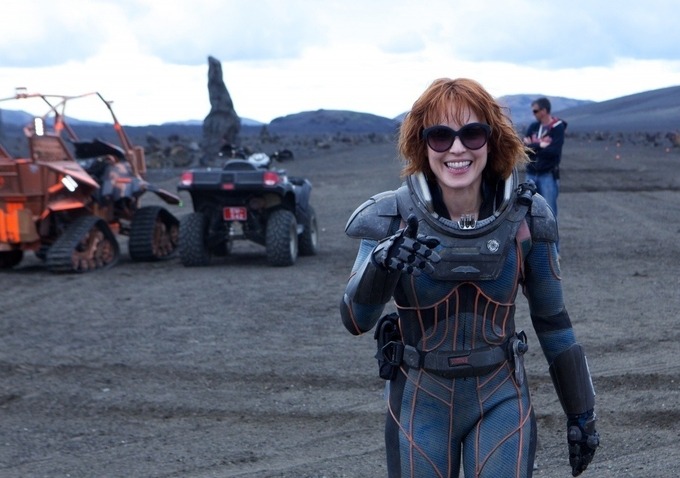 Not long ago, we saw a great many new images from Prometheus thanks to the cover story assembled by Empire. The magazine ran shots that ended up online in scanned form, and we knew that it wouldn't be long before high-res versions became available. We're at that point now.
The new batch of photos that hit today contains both crystal clear images from that Empire set, as well as some new shots of actors such as Charlize Theron as the company woman; Noomi Rapace as the so-called 'new Ripley,' Logan Marshall-Green as her co-researcher, apparent partner, and Tom Hardy double; Sean Harris as the roguish member of the crew of the ship Prometheus, Michael Fassbender as the ship android, and Rafe Spall  and Idris Elba as the rest of the crew.
In addition, there are some excellent behind the scenes shots featuring Ridley Scott and his crew. Check out a gallery below.
Not sure what else I can say here, other than that the film continues to look great. I'm tempted to think that Ridley Scott really pulled this one off. Check out the recent trailers and TV footage if you've missed them. We'll find out when the film opens on June 8. [Kino]
Ridley Scott, director of "Alien" and "Blade Runner," returns to the genre he helped define. With PROMETHEUS, he creates a groundbreaking mythology, in which a team of explorers discover a clue to the origins of mankind on Earth, leading them on a thrilling journey to the darkest corners of the universe. There, they must fight a terrifying battle to save the future of the human race.