Roland Emmerich Set To Direct "Die Hard On Pennsylvania Ave" Movie 'White House Down'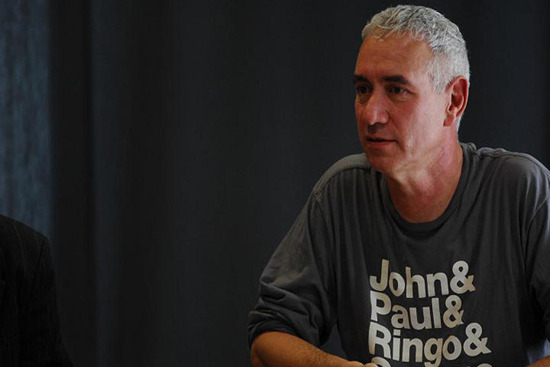 Roland Emmerich has already blown up the White House, in Independence Day, and now he's going to oversee a hostile takeover of the joint. The director is in talks to make White House Down, the script that The Amazing Spider-Man and Zodiac writer James Vanderbilt recently sold to Sony for a cool three million dollars.
We don't know much about the film, other than that it has been compared to a mixture of Die Hard and Air Force One, but Deadline notes that it "focuses on a paramilitary takeover of the White House."
There is no casting yet, but the film is reportedly next for Emmerich, and it will shoot in the fall, after which he'll make the sci-fi film Singularity.
This isn't the first time Emmerich has looked at a White House thriller. Back in 2004 he was looking at making a film called Anthem, about "an impeached president who refuses to leave the White House. Meanwhile, an FBI agent is rushing to discover the truth behind a top-level conspiracy that threatens to undermine the Constitution."
Prior to Anonymous I would have shrugged off the idea that Emmerich could capably handle a constrained thriller along the lines of how White House Down is described. And while I can't say I perk up at the idea of him making this movie, Anonymous does suggest he's better suited for it than much of his earlier work would have suggested. (Which isn't a blanket endorsement of his Shakespeare film, which has a few elements that don't quite work. But I did find Anonymous to be more entertaining than most of the last decade of his stuff.)