Casting Bits: Mia Wasikowska In 'Madame Bovary;' Amanda Peet In 'Identity Theft;' Simon Quarterman In 'WER'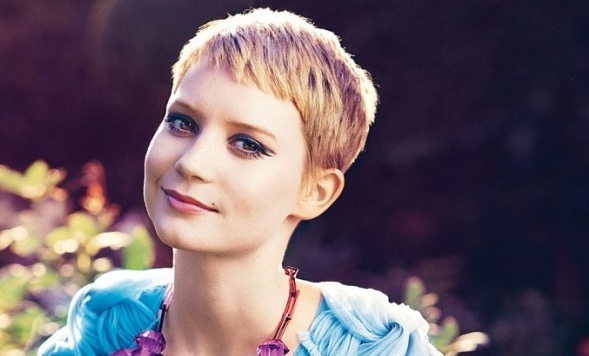 Mia Wasikowska has been set to star in Madame Bovary, directed by Sophie Barthes (Cold Souls) from a script Rose Barreneche adapted from the Gustave Flaubert story. This version is called a "fresh retelling" of the novel that emphasizes modern and youthful themes, even as the story remains basically the same: Emma Bovary (Wasikowska) marries a small-town doctor to get away from her father's even smaller farm, then has affairs to escape the dreariness of her marriage.Paul Giamatti is also attached to the movie; he would be Monsieur Homais, the town druggist and friend of Bovary's husband, who threatens to expose her actions. We won't see this one for a while, but Wasikowska does have several projects coming up: Park Chan-Wook's Stoker, John Hillocat's Lawless (formerly The Wettest County) and will next shoot Richard Ayoade's The Double. That's an impressive upcoming slate. [Variety]
After the break, Amanda Peet is mixed up in Identity Theft, and Simon Quarterman goes after a cheapo werewolf.
Seth Gordon (The King of Kong, Horrible Bosses) is set to make Identity Theft, based on a script by Steve Conrad (The Pursuit of Happyness), with a rewrite by Craig Mazin (The Hangover Part II) in which a man's identity is stolen by a woman. Jason Bateman is the guy, and Melissa McCarthy also has a role thanks to Mazin's rewrite, which changed her character from a male role to a female one.
Now we have another player: Amanda Peet. Since McCarthy nabbed the thief role thanks to her work in Bridesmaids, I'll presume that Peet is the friend or romantic interest of Bateman's character. We'll know more soon, as the film shoots this summer, but at this point the talent lineup makes this worth keeping an eye on. [Variety]
Finally, WER, aka the werewolf movie from The Devil Inside director William Brent Bell, has a male lead. Simon Quarterman, who played a role in The Devil Inside, will reunite with his director to play a character named Gavin Flemyng in the low-budget horror film. AJ Cook is also in the picture.
We don't have any other details beyond the fact Matthew Peterman scripted, and that the shoot will happen in Romania in April. Good werewolf season that time of year in Romania, I hear. [Deadline]