Updated: Who Will Direct The 'Captain America' Sequel? George Nolfi And Anthony & Joseph Russo Shortlisted, F. Gary Gray Out Of The Running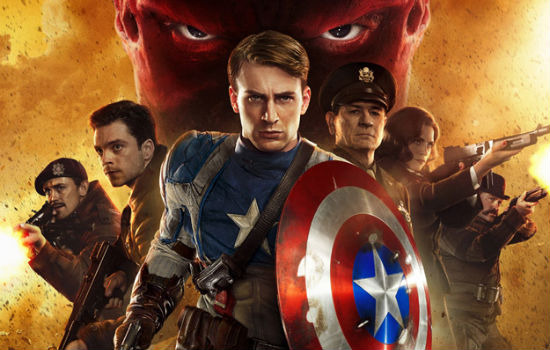 Update from editor Peter Sciretta: Deadline has learned that F. Gary Gray has withdrawn from consideration and is now in negotiations to instead direct the NWA biopic Straight Outta Compton for New Line Cinema. Last week Disney announced a April 4th, 2014 release date for the a sequel.
There's something that really appeals to me about the idea of the Welcome to Collinwood directors taking on the Captain America sequel for Marvel Studios.
But I'm getting ahead of myself. We know that Chris Markus and Stephen McFeely have been writing a sequel to the 2011 Captain America: The First Avenger. But no director has been hired; we didn't know if Joe Johnston would return, or if Marvel would turn to someone new, and possibly cheaper.
Now there's a report that the shortlist to direct the new Cap film is down to four people, but two of those four are a package deal: George Nolfi (The Adjustment Bureau), F. Gary Gray (The Italian Job), and Anthony and Joseph Russo, who made Welcome to Collinwood, and are perhaps better known for working as producer/directors on Community.
Vulture has the report, noting that the Russo brothers evidently did very well when meeting with Kevin Feige, and that means more than their resume alone.
So what can we take away from these choices? It would help if we knew more about the script for the Captain America sequel — will the film be set entirely in the present day, in a post-Avengers timeline? Or will it be set at least partially in World War II? The writers have said some of the film will be set in WWII, but we don't know how things have developed.
George Nolfi captured a certain classic spirit with The Adjustment Bureau, and that could be the appeal there. His close ties to the Damon/Soderbergh camp (he wrote a draft of The Bourne Ultimatum and Ocean's Twelve) can't hurt.
F. Gary Gray seems like a choice based on Gray's ability to turn in a commercially viable product on schedule and at or under budget. Those are valuable qualities, but look at the guy's feature resume: Law Abiding Citizen, Be Cool, The Italian Job, A Man Apart, The Negotiator, Set it Off, and Friday. He does some great music videos, but how many of those features, aside from Friday, do you ever want to see again? The Italian Job is entertaining, but not exactly memorable.
And then we've got the Russos, who directed You, Me and Dupree, are attached to direct the Rock in Ciudad, and worked on Happy Endings in addition to the aforementioned projects.
Welcome to Collinwood is not a great movie. It is a good movie with an amazing cast (Sam Rockwell, William H. Macy, Isaiah Washington, Patricia Clarkson, George Clooney) that riffs on an excellent Italian caper comedy called Big Deal on Madonna Street. But what Collinwood does really well is the same as what the Russos do well on Community: it creates a unique world that has its own rules, its own language, and its own weird history. And while Collinwood doesn't hold together perfectly, it shares something else with Community, which is that it is a playground in which the actors have room to do some great stuff. Get a taste of it here.
So who do you pick to make Captain America 2? Keep in mind that Feige and Marvel could go with somone else altogether, but this is an interesting list. The film isn't likely to hit until 2014, however.