Colin Farrell Won't Be In 'Arthur & Lancelot,' But Warners Keeps Trying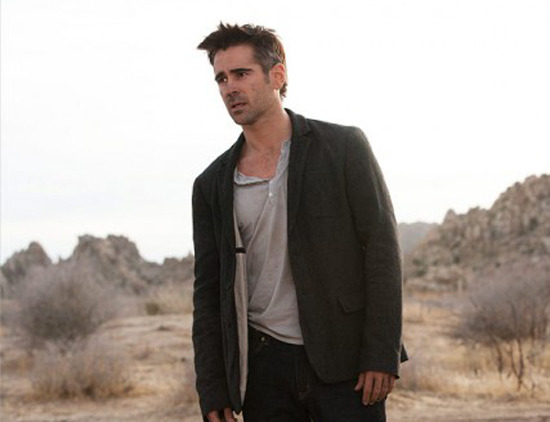 Warner Bros. is still trying to make Arthur & Lancelot, based on a script by David Dobkin that the studio bought for a couple million bucks last year. Dobkin, who directed Wedding Crashers and The Change-Up, will direct the film that is an action-oriented take on the classic Arthurian story, with a modern feel.
The film was put on hold a while back, but reactivated when Colin Farrell was attached to play Lancelot. But the actor has dropped out, and so WB has to put together a cast from scratch again.
Deadline suggests that Gary Oldman, who was being approached to play Merlin, may also not appear in whatever version of the film actually gets made. The studio has spent enough on the project that it is going to power through and pull together a cast — almost ironic given that the reason the film was powered down weeks ago was that it was deemed too expensive.
(Part of that 'too expensive' aspect, however, was in relation to the actors then attached: Kit Harington and Joel Kinnaman. They weren't seen as being a big enough draw to justify the expense.)
So why does the studio keep trying? (Besides the money spent so far.) Look at the reaction to Snow White and the Huntsman. A great many people had little interest in that film until we started to see the footage. Now people are on board. WB is likely hoping for a similar outcome with this one. And there's the thinking that powers so many studio decisions these days: find a project that people know, and then convince them that they don't know this version of it.
Here's what we know of the plot of this particular version:
The movie sees Arthur as an illegitimate son being raised by a humble and poor knight in a village who will grow into an inspiring leader while Lancelot is a rebellious noble who distrusts the established government. (Guinevere, at this stage of the game, is simple a cameo but will figure more prominently in potential sequels.)
Farrell's reason for backing out reportedly comes down to scheduling: he doesn't have time to train for the "action-heavy" role.