'Human Centipede 3 (Final Sequence)' Director Plans To Sue Actor Dieter Laser After Script And Contract Dispute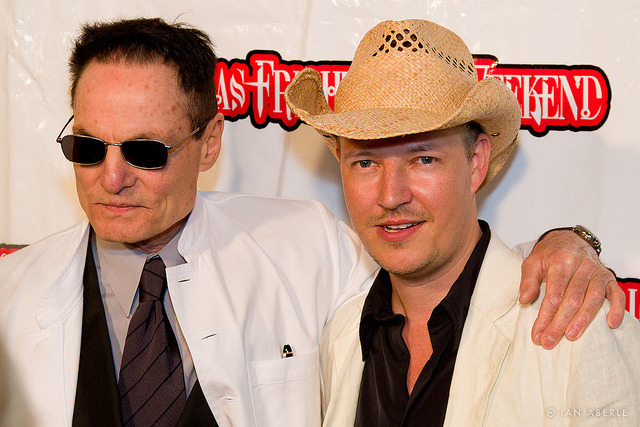 Every once in a while the production of a film mutates from a collaborative, sometimes combative effort into a bit of a legal mess. Evidently that is where Tom Six's Human Centipede 3 (Final Sequence) is headed. Six recently trumpeted that Dieter Laser, who played the insane surgeon of the first film, would return for the threequel.
But in an all-caps tweet this morning, Six proclaimed that he was preparing to sue Laser, soon following up with some details: "An actor who demands his own script changes which I as the THC creator didnt like. It was his way or the highway after he signed a contract!"
So can we take this to mean that Laser found something offensive in the script that Six has promised will see the creation of a five-hundred person long ass-to-mouth chain of craziness? Isn't 'offensive' the whole point? Read the production's official response to the situation below.
Thanks to Best Movie News Ever, here's the release from Ilona Six, sister of the director and his producer on the film series:
Tom Six's company will sue Dieter Laser.Because of the success of The Human Centipede, it seems that Mr Dieter Laser's ego has grown to laughably big proportions. First signing the contract and rating the THC3 script as fantastic, and then demanding his own unacceptable script changes, and now refusing to play the part only seven weeks prior to shooting. Six Entertainment Company will start legal action against Dieter Laser. Tom Six says not to worry – principal photography will be postponed and will take place later this year.Best Regards,Ilona SixFilm Producer
Feel free to discuss among yourselves whether this is a PR stunt from the director who is all too happy to court controversy, or if this is really a breakdown in the production.