VIDEO: Ron Burgundy Announces 'Anchorman 2' On 'Conan'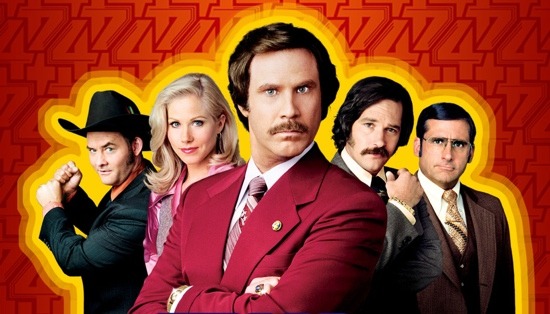 After seemingly years of studio opposition, Anchorman 2 is finally becoming a reality. So said San Diego's #1 news anchor, Ron Burgundy (Will Ferrell), when he stopped by Conan Wednesday night to play some jazz flute and make the official announcement. Watch the video after the jump.
Thanks to /Film reader Dan T for the heads up. Here's the video.
So that's that. Paramount and Ferrell's team have finally come to terms. It's happening. Will the whole news team return? Yes, according to Variety. Paul Rudd, Steve Carell, David Koechner, the gang is all back. Adam McKay will co-write (will Ferrell) and direct.
I can't wait to hear what changed after years of Paramount saying no.
You can read the history of Anchorman 2  by clicking that link.