This Week In Trailers: Life In Movement, Record/Play, Town Of Runners, Blissestraße, With Great Power: The Stan Lee Story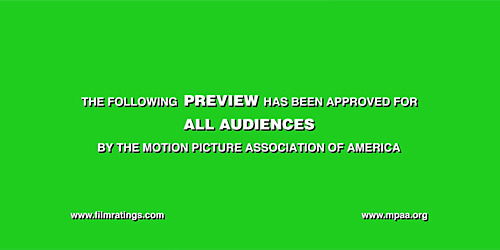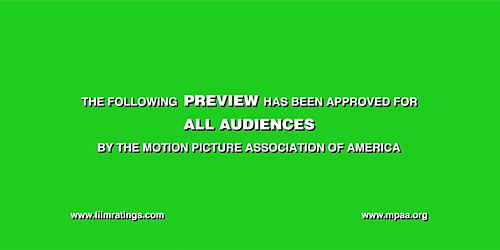 Trailers are an under-appreciated art form insofar that many times they're seen as vehicles for showing footage, explaining films away, or showing their hand about what moviegoers can expect. Foreign, domestic, independent, big budget: I celebrate all levels of trailers and hopefully this column will satisfactorily give you a baseline of what beta wave I'm operating on, because what better way to hone your skills as a thoughtful moviegoer than by deconstructing these little pieces of advertising? Some of the best authors will tell you that writing a short story is a lot harder than writing a long one, that you have to weigh every sentence. What better medium to see how this theory plays itself out beyond that than with movie trailers?Life in Movement Trailer
I'm double dipping for a great cause.
Last year I spoke about director Sophie Hyde and Bryan Mason's movie about choreographer Tanja Liedtke's short but wildly fascinating life as I saw through it the trailer that accompanied their movie. It was striking and stark and plucked a chord within me that I was positive would resonate with others who saw it.
They're back with more of the same and this trailer just cuts to the quick while defying convention. Usually you would have some blowhard focusing on what could have been and what ought to have been if this person were allowed to live but we're not offered that. Instead, it's downright chilling but I'm saying that in the nicest way possible. Knowing what I do about the subject matter it's just hard not to deny that hearing Tanja's words and seeing the flowing bodies of the screen is poetic.
Hints of Wim Wenders' Pina comes to mind as the sight of a dance troupe of uncommon composition fill the screen. It's the slow drive on a empty city street at dusk that drives home for anyone who hasn't caught on, the pull-quotes that reinforce the hints of emotion that pack the screen, that bring it full circle.
There is a sadness within the beauty here and the way the trailer is selling the film it doesn't feel like it's going to be a downer as it is a celebration of an artist. I'm still wowed by its personality and story and this preview is nothing short of inspiring without it ever being maudlin or morose. Again, could not be more interested in someone I know absolutely nothing about.
Town of Runners Trailer
This is certainly different than Jerry Rothwell's previous effort.
Whereas Rothwell's last documentary, Donor Unknown, dealt with issues of paternity and connection to families that extend beyond our own this seems less sensational and more personal as it focuses on a few kids as they try to live up to the Olympic potential of their countrymen. This trailer smoothly connects the ties between Ethiopia and world records and it does an even better job at first setting up why we're here in the first place and why we should care.
By juxtaposing the level of impoverishment this small town possesses with the eyes of the world watching and cheering on some of the fastest people the Olympics have seen you get where they're going. There must be an enormous amount of pressure on those who want to compete at that level and the interstitial that charts out the successes its country's runners only help to define what is to come.
It's like watching a Nike commercial without the sense that they're trying to sell me leather shoes. In a way, the trailer feels like it's operating on the same wavelength as Hoop Dreams. We're not just following athletes on their way to accomplish something that statistically they have a small chance of ever achieving but it's that their story is beset on all sides with disappointment, anguish and the sense that if they don't make this happen, there isn't much of a plan b. That's what makes this trailer an exercise in knowing where the lead is and accentuating that.
Record/Play Trailer
You don't expect it to be this good.
When filmmaker Jesse Atlas sent me the trailer to this short it started in me the kind of thing I really enjoy but, honestly, ultimately fear: getting the chance to see something about  movie I know nothing about or have preconceived notions of but waiting for the moment when I figure out that the total cost of the movie was somewhere in the neighborhood of a five spot.
Atlas shocked me when not only was I unable to goof on the low production value but was blown away by how powerful this was. If only others could take this guy's cue.
There's honestly no way to explain what happens or talk about how well the narrative develops, there's no way that's going to be possible seeing how we're not given anything to go off of besides a few visual clues, but who the hell cares once the questions start arising. Is this guy blind? What's he listening to? Why's that guy pointing a gun at him? Who's doing that background music? Why is he pulling what looks like audio tape out of his mouth? And on and on it goes, it doesn't relent. I say "Thank God!" because there's nothing like it you'll see this week. It's truly a mind scrambler and it's great to just give in to what it's trying to develop before your eyes.
It's thrilling, it's exciting, it's certainly cut from a completely original fabric, and I'm left with more questions than I have answers which, in this case, is a wonderful thing. It answers the basic question "Does this make you want to see it more?" with a resounding yes.
With Great Power: The Stan Lee Story Trailer
That night on the red carpet with Josh Jabcuga at my side was legendary. It was during the San Diego Comic-Con many years ago. We were working the red carpet, talking to various filmmakers as they were entering the House of Blues for an evening of meaningless schmoozing and promoting the Masters of Horror series for Showtime, when who should saddle up but Stan Lee. I don't remember much about being able to talk to the man with the wiry grey hair but apart from being in the presence of greatness and not believing I was talking to the guy who helped shaped my childhood, I realized that night that the dude was a little nutty. To be honest, I thought he lost his mind. It went from gushing to him yammering on about his latest creation: a kid who had a magical skateboard. It was the agony and ecstasy all rolled into one three minute chat. Thankfully, this trailer doesn't look it's even going to touch the subject of a Latino superhero who can fight crime with a possessed skateboard.
However, it doesn't look like it's going to fare any better than that.
I'm just at a loss to figure out why a man who has so much brand equity with those in the creative arts could have a trailer that seems like it's been constructed by a kid with a pile of clip art and iDVD. The voiceover sounds kind of hokey and the interview clips that are big used seem more in line with a promo EPK than a serious retrospective of a man who has done so much for the industry.
Co-directors Terry Dougas, Nikki Frakes, Will Hess look to have made a tonal mess if the trailer is to be believed. Behind the luminaries of the comic industry and overly gracious actors giving Stan the ol' verbal reach-around is a pastiche of visual barf. Comic clips, superheroes, my eyes can't adjust to what looks like someone with ADD cut together.
Somewhere between the spin and the genial drops of people saying how awesome Stan is, there is a story about where Lee cut his teeth and how he came up through the ranks of comic books. That's the real angle here but there is a ton of fluff and hamming it up in front of the camera that it takes away from the genuineness. It's the history, not about his POW! Entertainment ventures which, frankly, ought to be relegated to the dollar bin and not standing next to the platinum titles he breathed life into.
Blissestraße Trailer
I'm having a hard time just describing what this movie could possibly be about.
Paul Donovan certainly has had a colorful directorial past. From Def-Con 4 in 1985 and the television show Lexx which ran for five years and, now, a movie that is described as follows:The story of a group of young American Christian fundamentalists on a mission to Berlin to try to bring the Germans back to Jesus.
So, there's that.
One of the things that you notice quickly when the trailer begins is that a woman tries to entice a young man to groom her beav and then a young lass has a discussion with that same guy about another woman's mouth on his manhood. It seems awfully strange, however, I'm transfixed by its oddity.
From a guy who bears an uncanny resemblance to Guy Pierce with a goatee and has issues with sexuality of all kinds to a pack of skinheads making out, I can't keep up with what in the world this movie is really supposed to convey. I'm not sure if the person behind this trailer cares about logic or flow but there's obviously a lack of coherency here. For someone who likes that kind of thing, I like the disjointed nature of it all but I could easily see people getting all kinds of frustrated at the scatterbrained approach to a movie that looks like an amazing disaster.
Nota bene: If you have any suggestions of trailers to possibly be included in this column, even have a trailer of your own to pitch, please let me know by sending me a note at Christopher_Stipp@yahoo.com
In case you missed them, here are the other trailers we covered at /Film this week: