Juan Carlos Fresnadillo No Longer Directing 'Bioshock'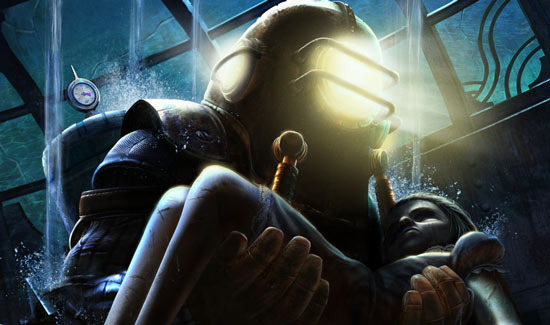 The game BioShock was a massive hit when it was released in 2007. One of the better examples of world-building in gaming, the original title was set in Rapture, an underwater city built by an entrepreneur that wouldn't e out of place in an Ayn Rand novel. But things had gone bad — power struggles and genetic tinkering destroyed Rapture's hope for the future. The upshot, for us, is that the damaged Rapture turned out to be a darkly beautiful gaming playground.
Gore Verbinski was once set to direct a film version of BioShock for Universal, but he ended up vacating the director's chair and staying on as producer. Juan Carlos Fresnadillo, who directed Intacto and 28 Weeks Later, came on to direct, and as recently as a couple weeks back he was still talking in cautious terms about the movie. But now he says he's off the project for good.The Playlist caught up with the director as he was promoting his latest film, Intruders. He said,
To be honest, by now, I'm completely out of that, and developing other stuff... Right now it's on hold. The studio and the videogame company, they have to reach some kind of agreement about the budget and the rating.
In other words, Universal wants it to be cheaper and PG-13, while 2K games and the developers, led by Ken Levine, want something that is more true to the games, assuming they want the movie to happen at all. Verbinski said a while back that the movie had to be a hard R and that he and Universal were working with Fresnadillo to bring the budget down. But after the way things have gone with various studios and expensive genre projects in the past couple years, it isn't difficult to imagine Universal being reluctant to pull the trigger on an expensive R-rated genre film, unless it has Tom Cruise in the lead.
Levine said last year,
...for us there's no burning [desire] to have a movie made just to get it made. For us and for Take-Two, it's really got to be something that will a) give the fans something that they want, and b) for those who don't know BioShock, really introduce them to something that is consistent with the game, and is it going to be a good representation of the game. There are differences between games and movies, no doubt, but the movie has to draw from the same DNA in terms of the world and the story beats. But you know, we don't have a need to get it made.
I'm with Levine. BioShock was incredible, and there's no real reason for a film. Everything we need from Rapture is right there in the game.
Fresnadillo also recently moved on from directing the reboot of The Crow, though he is still possibly going to make an updated, revamped version of Highlander.