'The Host' Teaser Trailer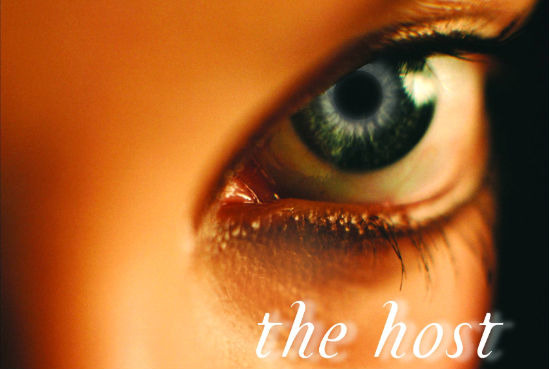 Author Stephenie Meyer is obviously best known for writing the Twilight books, but she also wrote a best-seller not filled with vampires, werewolves and teen lust. It's called The Host and the film version, directed by Andrew Niccol, has just released its first teaser trailer. Starring Saoirse Ronan, The Host is about one woman's struggle in world where aliens have fused themselves with the majority of humans to create an ideal society.  It'll be released March 29, 2013 and you can check out the teaser after the jump.
Thanks to Yahoo Movies for the trailer.
Quite a tease, but I do love how the possessed eyes stay in one position. Here's the plot description of The Host:
Melanie Stryder [is] one of the last humans putting up a fight against an alien species called Souls. These parasites invade human bodies, fuse to each person's consciousness and systematically erase their personalities. Melanie is captured by the aliens and implanted by a Soul called Wanderer, something of a legend because of all of the "hosts" she has attached to on numerous planets. Wanderer's goal is to get Melanie to give up the remaining pockets of humans, but instead the alien finds Melanie to be unique in her unwillingness to surrender her consciousness. Wanderer is so overwhelmed by Melanie's memories and feelings, the alien is driven to reconnect with Melanie's old life.
The cast includes Ronan, Max Irons, Jake Abel, William Hurt and Diane Kruger.
Niccol has made some great movies in the past though his last film, In Time, was most definitely a misstep. He co-wrote this screenplay with Meyer so you'd have to think his thoughts and her story have likely created a pretty strong basis for a film. I do think, though, Open Road should try and not market this strictly to the Twilight crowd. The premise seems to be something more hardcore sci-fi people could get into as well as that younger audience.
What did you think of the teaser?