Toni Collette, Danny Huston, Michael Stuhlbarg And Michael Wincott Also Set For 'Alfred Hitchcock And The Making Of Psycho'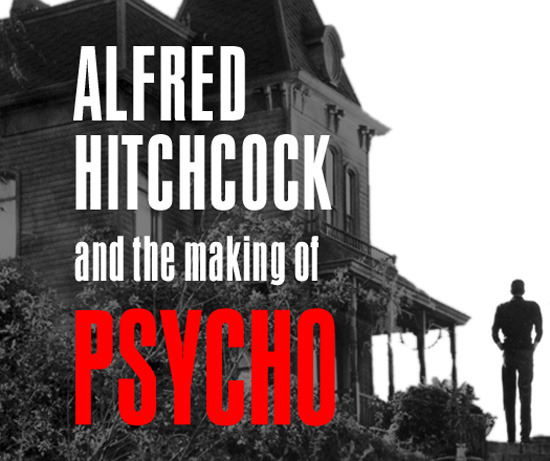 Alfred Hitchcock and the Making of Psycho, that other Alfred Hitchcock sorta-biopic that doesn't star Toby Jones as the rotund Master of Suspense, is pulling its cast together quickly now. Anthony Hopkins has been attached to play Hitch for some time, with Scarlett Johansson set to play Janet Leigh and James D'Arcy set for the Anthony Perkins role. The film will be directed by Sacha Gervasi (Anvil!) with its roots in the book of the same name by Stephen Rebello.
Earlier today we reported that Jessica Biel will pay Vera Miles, and now four more actors have been added to the roster:  Toni Collette, Danny Huston, Michael Stuhlbarg and Michael Wincott.
Variety says Collette will play Peggy Robertson, Hitchcock's assistant; and Huston will be Whitfield Cook, a friend of the director's wife Alma. (To be played by Helen Mirren.)
Stuhlbarg, meanwhile, will be Lew Wasserman, Hitchcock's agent; and Wincott will play the famous serial killer Ed Gein, upon whom Psycho is partially based. That last note is pretty great casting. Wincott will join a bizarre roster of actors who have played Gein, including Roberts Blossom, Steve Railsback, and Kane Hodder. (I'm excited to see Stuhlbarg, the lead of the Coen Brothers' A Serious Man, in the film, too.)
Variety says that Danny Huston could end up having a scheduling conflict with the Starz series Magic City, which was just renewed.
This story, as the title indicates, is primarily concerned with one specific period in Hitchcock's life: that time when he broke then-conventional thinking and made his horror/thriller Psycho. The film wasn't his easiest to make by any stretch, but it made a huge mark on audiences, and essentially defined aspects of the horror and thriller genres.