/Film Video Interview: Rian Johnson Talks 'Looper'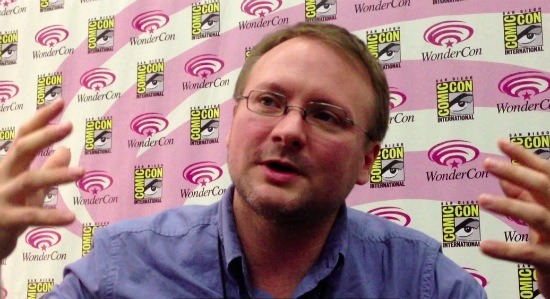 Rian Johnson's never done this before. This, meaning, promote a movie he really can't talk about with a huge, huge studio backing it. The movie in question is Looper and, from the looks of it, Johnson has finally stepped into the big leagues after two fantastic smaller films. Looper, which will be released September 28, stars Joseph Gordon-Levitt as a present day assassin for the mob of the future. Time travel is real and the mob uses it to send people back in time to be murdered. It's called being a looper and the perks are fantastic...until the person sent back to kill is the 30-year-older version of yourself played by Bruce Willis.
Johnson seems to have really outdone himself with Looper, crafting a whole new world of time-travel, action sci-fi. In our exclusive one-on-one interview, the writer/director (and frequent /Filmcast guest) talked about how he researched this concept, the contributions (or unfortunately lack there of) of Primer director Shane Caruth, when and where the film might premiere and even one question that prompted the usually candid director to ask me to turn the camera off. Check out the video below.
Thanks to Sony Pictures for making this awesome interview a reality.
Looper hits theaters on September 28.