Casting Bits: Nathan Fillion In 'Percy Jackson', Halle Berry In 'The Hive' (Again), Mickey Rourke And Danny Trejo In 'Dead In Tombstone'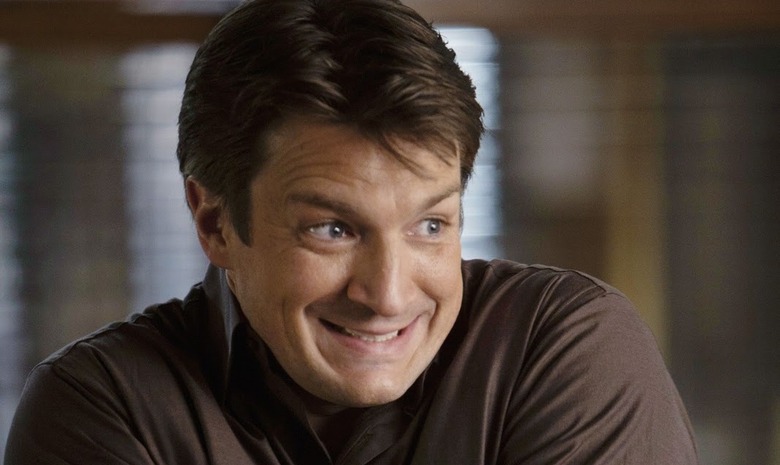 Geek favorite Nathan Fillion has signed on for Percy Jackson & The Olympians: The Sea of Monsters, the Thor Freudenthal-directed sequel to Percy Jackson & The Olympians: The Lightning Thief. As Greek god Hermes, father of antagonist Luke (Jake Abel), Fillion joins a strong supporting cast that includes Yvette Nicole Brown (Community), Missi Pyle (The Artist), and Mary Birdsong (The Descendants) as the three Fates.
Logan Lerman, who starred in the first film as Percy, will reprise his role, along with Alexandra Daddario and Brandon T. Jackson. The Sea of Monsters is scheduled to hit theaters March 26, 2013.
After the jump, Halle Berry comes back to The Hive, and Anthony Michael Hall stabs Danny Trejo in the back as Mickey Rourke watches on.
Scripted by Rich D'Ovidio, The Hive centers around a 911 emergency operator who's forced to wrestle with her own disturbed past in order to save a teenager from a deranged murderer. Production is slated to begin in Los Angeles this June. [Variety]
Danny Trejo, Mickey Rourke, and Anthony Michael Hall will star in Roel Reine's Dead in Tombstone, an action-heavy Western revenge tale scripted by Shane Kuhn and Brendan Cowles. The story follows an outlaw named Guerrero Hernandez (Trejo) who's killed when the half-brother he just freed from prison (Hall) betrays him. A year later, the now-dead Guerrero strikes a deal with the Devil (Rourke) to come back to life and get his revenge. Well, I can't quite picture Trejo and Hall playing blood relatives, but Rourke as the Devil makes an obvious sort of sense. Dead in Tombstone starts shooting next week. [Deadline]