Release Dates: 'Piranha 3DD', 'Anna Karenina', 'Bel Ami', 'Lola Versus', 'The Cold Light Of Day'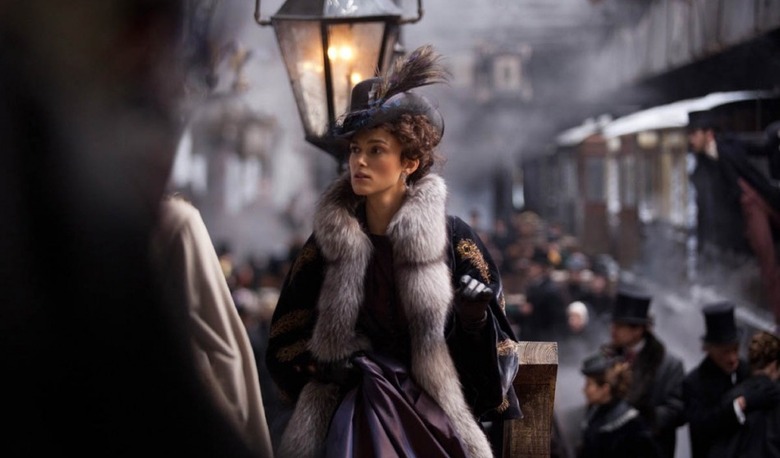 It's not often you'll see Piranha 3DD and Anna Karenina mentioned in the same breath, but every film needs a release date, no matter how trashy or elegant. After the jump, check out new release dates for those two movies, plus Henry Cavill's The Cold Light of Day, Robert Pattinson's Bel Ami, and the comedy Lola Versus.
Moving on to the total opposite end of the high-low spectrum, Joe Wright's Anna Karenina has just announced a release date of November 9, where it'll be up against Skyfall. Wright's take on the classic Leo Tolstoy tale seems very much worth checking out, as he's promised an "experimental" approach set almost entirely on a stage. Keira Knightley stars in the title role, with Jude Law and Aaron Johnson as her husband and lover, respectively.
Along the same lines, fans of period romance will be interested to know that Declan Donnellan and Nick Ormerod's Bel Ami is scheduled to hit June 8. (Attentive /Film readers may notice that Peter already mentioned the date in
, but I figured I might as well remind you while I had your attention.) Starring a decidedly unsparkly Robert Pattinson, the drama follows a young man's rise through Parisian society via the seduction of its most influential women (Christina Ricci, Uma Thurman, and Kristin Scott Thomas).
Also opening June 8 is Lola Versus, Daryl Wein's comedy about a jilted woman (Greta Gerwig) in her 20s who tries to figure out where it all went wrong. The date pits both Lola Versus and Bel Ami against Madagascar 3: Europe's Most Wanted, Prometheus, and Safety Not Guaranteed.
And finally, those eager to pick apart British Man of Steel star Henry Cavill's American accent will have to wait just a little bit longer. The Mabrouk El Mechri-directed thriller The Cold Light of Day has been moved from April 6 to Sepember 7, when it'll compete with A Lonely Place for Dying. Cavill stars as a young man whose family gets kidnapped while on vacation in Spain. As he tries to save them, he discovers a shocking secret about his father (Bruce Willis).
[Source: Box Office Mojo]