F. Gary Gray And Sam Worthington Apparently Out, Commercial/Video Director Anthony Mandler In For 'Last Days Of American Crime'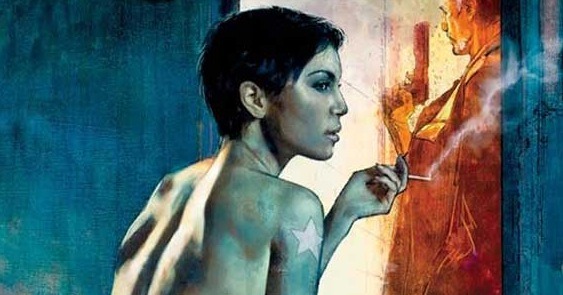 How things change in a year. The last time we got an update on The Last Days of American Crime, it was that Law Abiding Citizen director F. Gary Gray had signed on to direct Sam Worthington. Now it seems Gray and Worthington are both out, while commercial and music video director Anthony Mandler has entered talks to make his feature debut on the comic book adaptation. Meanwhile, on the other side of the camera, Noomi Rapace may or may not still be attached to star. More details after the jump.
Scripted by Karl Gajdusek (Trespass, TV's Dead Like Me) based on the book by writer Rick Remender and illustrator Greg Tocchini, The Last Days of American Crime takes place in a future America, where the government has decided to utilize mind control technology in an effort to wipe out criminal and terrorist activity. As citizens ready themselves for the change, career criminal Graham Bricke gears up for one last, great heist. There seem to be shades of Minority Report there, and Remender also cites David Mamet and James Ellroy as influences.
Worthington originally boarded The Last Days of American Crime as star and producer back in 2010, but the fact that he's not even mentioned in the latest update from Deadline suggests he's no longer involved. The report does name Swedish The Girl With the Dragon Tattoo actress Rapace as having been lined up to star at one point, but it's unclear whether her status as changed. The Last Days of American Crime has not announced a start date at this time.
Check out some of Mandler's short-form work below: