Puppet Noir Comedy 'The Happytime Murders' Unveils First Concept Art And Official Synopsis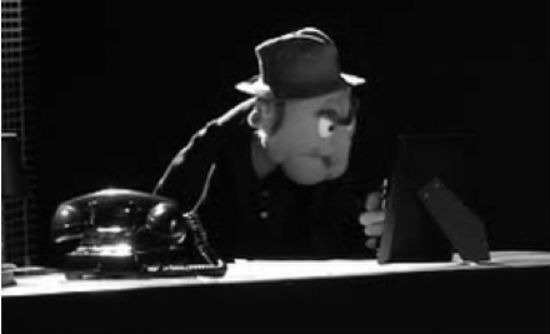 It's been some four years now since we first heard about The Happytime Murders, the Jim Henson Co.'s puppet-centric noir satire, but perhaps spurred on by the success of last year's The Muppets, the project seems to finally be coming together for real. Katherine Heigl signed on for a starring role sometime last month, and now IM Global has released the first pieces of concept art from the film as well as an official synopsis. Check them out after the jump.
In a world where puppets co-exist with humans as second class citizens, puppet private eye and disgraced ex-cop, Phil Phillips, is hot on the trail of the serial killer who murdered his brother and is now targeting the cast members of the famous 80s television show, "The Happytime Gang." As the killings continue, Phil's former flame, Jenny, is next on the list. It's up to Phil and his ex-partner, Detective Edwards, to find the culprit, but as bad blood and old resentments resurface the clues start pointing to the only viable suspect, Phil himself. Now he's on the run with only his wits and hard headed determination, as he tries to solve, "The Happytime Murders."
The script comes from Todd Berger (Kung Fu Panda 2), with Jim Henson's son Brian Henson (The Muppet Christmas Carol, Muppet Treasure Island) attached to direct. I know their involvement had Peter a bit worried when we first heard about it, but I love the premise too much to get pessimistic at this point.
Also promising is the film's first artwork. The first image is a portrait of our hard-boiled puppet antihero, while the second offers a glimpse of a brutal (in puppet terms) crime scene.
"Vinny's Puppet Pleasureland"? Yeah, this is definitely a much more adult sensibility than we're used to seeing from these felt creations. We'll be keeping a close eye on this project, so expect to hear more as it develops.
[Sources: Collider, Coming Soon]