Mondo Teases Upcoming 2012 Releases: Jurassic Park, Pixar, Back To The Future, Comic Con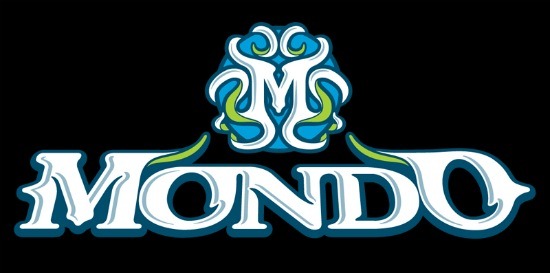 Saturday marks the next step in the evolution of Mondo: the opening of their very own gallery. And while we can't yet reveal what's in store for that (check back Sunday for the reveal and more later in the week), Mondo's three headed team of Justin Ishmael, Rob Jones and Mitch Putnam were (kind of) willing to give updates on what they have planned for 2012 outside the gallery.
Will there be more Mondo Mystery Movies? What's in store for San Diego Comic-Con? When might we see more Jurassic Park, Back to the Future and DC posters? Is there an Avengers poster in the works? How many Pixar posters are left? Answers to all these questions and more after the jump.
General teases:
In 2010, Mondo released a series of Star Wars posters in an almost rapid fire fashion with about 20 over the course of a few months. They'll be doing something similar with another major license later this year.
There will be more Mondo Mystery Movies and one filmmaker has asked them to do one overseas but nothing is definite. Also, they would like to do more overseas events when the situation is right.
San Diego Comic-Con:
Last year was Mondo's first year at Comic-Con and it was put together sort of last minute. That won't be the case this year. "We have something in the works that's crazy," said Ishmael and confirmed Olly Moss will be on hand, in person. Moss himself has teased that he's working on some kind of series.
DC and Marvel:
Mondo recently announced they have a DC Comics license but would only confirm one more poster is actually in the works. Anything else is "day to day." As for Marvel, last year Mondo released Captain America and Thor posters so an Avengers poster only makes sense, right? "Even if we were doing The Avengers we couldn't say anything," said Putnam. "But the trailer looked great," added Ishmael.
Disney and Pixar:
There are two more Disney posters and one more Pixar poster coming before May. At that time, they'll be done with their Disney license... "for now." Jones did say, though, that one of the posters is for a "live action movie that will blow your fucking brain out." The Studio Ghibli series will continue however.
Conan:
The license for Conan with Arnold Schwarzenegger was announced last year but we have yet to see a poster. They said the first one is currently being approved and hinted that it might be part of the Summer of 1982 series at the Alamo Drafthouse. Speaking of which...
Summer of 1982:
A "majority" of the films playing in this Austin based series (which includes Blade Runner, The Thing, E.T., The Road Warrior and more) will have Mondo posters. But not all.
Back to the Future:
Though the license was just announced, more posters are definitely coming. Do they have the actual character likenesses? "No comment."
Jurassic Park:
Every single artist Mondo regularly works with asked to do a poster for Jurassic Park when the license was revealed so there are more coming. In fact, one is ready to go.
Director's Series:
The Zack Snyder, Wes Craven and Guillermo Del Toro director's series will all conclude this year. A brand new one will be revealed at Saturday's gallery show and another will begin later this year. That latter one will be curated by someone outside of Mondo and was described as the "craziest" one yet. One none of the fans will guess or see coming.
Drew Struzan:
Struzan's Dark Tower piece is still in the works. That's all that would be say.
Check back over the weekend for full coverage of the Mondo Gallery opening, including images of much of the art, and then next week I'll post my interview with Ishmael, Jones and Putnam, which I was told was the first time they ever did an interview all together.