Clint Eastwood Trying 'A Star Is Born' Again, Perhaps With Tom Cruise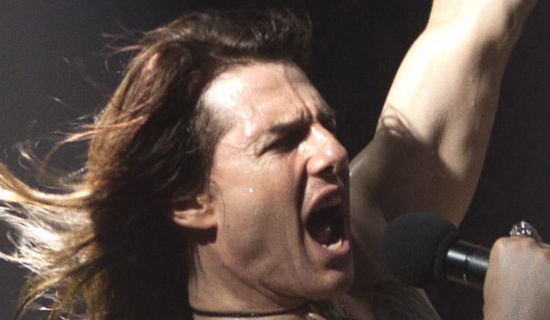 Tom Cruise's career is on a real upswing, especially when compared to his mid-aughts status in the wake of Scientology videos and Oprah couch-jumping. The last Cruise star vehicle, Brad Bird's Mission: Impossible – Ghost Protocol, was a big hit, and Fox seems pleased with his musical turn in Rock of Ages. He's lined up for two sci-fi films, Oblivion at Universal and All You Need is Kill at Warner Bros, and the thriller One Shot is in the can and will be released just under a year from now.
And now WB is taking a cue from Fox, and is evidently pursuing Cruise to play the male lead in Clint Eastwood's new version of A Star is Born.
Eastwood had been keen on making the film a year ago, and then Beyonce, his intended star, got pregnant, and the film was delayed. More than nine months later, Beyonce is going back to work, and Eastwood is trying to pick up where they left off with A Star is Born.
Variety and Deadline both report that WB is courting Cruise to be the lead, "an over the hill musician who helps launch the star of an ingenue he falls in love with." Neither has real info on where Cruise is in respect to the film.
Scheduling could be an issue, as Oblivion starts shooting next week, with All You Need is Kill to follow. But Kill is a WB film, and Eastwood shoots his movies quickly. Theoretically, A Star is Born could be slotted in between the two sci-fi projects, with a small push to Kill if need be, and other schedules can be worked out. Variety cautions that there have been no negotiations, and that there is no deal, but that WB is talking to Cruise.