Casting Bits: Rosemarie DeWitt In 'Promised Land', Rhys Ifans And Toby Jones In 'Serena'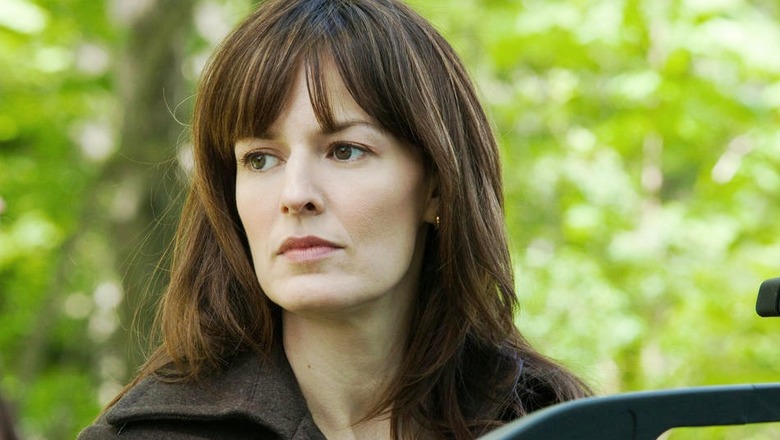 After starring with Ben Affleck in last year's The Company Men, Rosemarie DeWitt is now set to work with Affleck's BFF Matt Damon in Promised Land. DeWitt has landed the female lead in the "Capraesque" tale, which Gus Van Sant will direct. The script comes from Damon and John Krasinski, based on a story Krasinski cooked up with Dave Eggers. As previously reported, Damon will lead the cast as a sales exec who begins to question his whole life after arriving in a small town, while Krasinski will play a rival exec. DeWitt's role has not been revealed at this time.
DeWitt's other upcoming roles include three films due out this summer: Your Sister's Sister, Neighborhood Watch, and The Odd Life of Timothy Green. In addition, she has a role in the drama Nobody Walks, which also stars Krasinksi and is expected to hit theaters this year. [Deadline]
After the jump, Rhys Ifans and Toby Jones get involved in Jennifer Lawrence's war against Bradley Cooper.
Ifans, who'll appear in this spring's The Five Year Engagement and this summer's The Amazing Spider-Man, is negotiating for the role of Galloway, "a vicious Appalachian guide who becomes Serena's muscle after she saves his life." Jones is set for Sheriff McDowell, who has it in for Cooper. Jones will next be seen in The Hunger Games (which also stars Lawrence) and Snow White and the Huntsman. Production on Serena is scheduled to start later this month in Prague. [Variety]