Elle Fanning In Talks To Play Sleeping Beauty In 'Maleficent'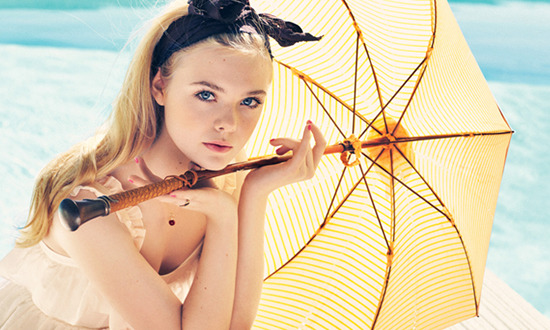 After a very long development period, the Sleeping Beauty retelling Maleficent, with Angelina Jolie as the fairy tale's evil queen, is finally getting rolling. Robert Stromberg was set to direct not long ago, and with a script in hand, a star who wants to make the picture now, and a director ready to go, the Disney project needed just one thing: someone to be Sleeping Beauty.
Now it looks like Elle Fanning could take that role.
Twitch, which has been on point with a good many Oldboy casting breaks of late, says that Fanning is in talks for the role of Princess Aurora, "the young beauty sent into a lengthy slumber in the classic tale." Deadline quickly confirmed the news.
The younger Fanning was great in last summer's Super 8, and and you might have had a chance to see her in We Bought a Zoo over the holidays as well. There have been fewer chances to see her in Francis Ford Coppola's new film Twixt, but hopefully that chance will come soon enough.
If Stromberg seems like he came out of nowhere, rememer that he has effects experience on movies like G.I. Joe: Rise of the Cobra, Pirates of the Caribbean: At World's End, and The Fast and the Furious: Tokyo Drift, and has worked as production designer on Avatar, Alice in Wonderland, and the upcoming Oz: The Great and Powerful. Those last two are Disney films, which probably made all the difference in getting this job.