Sequel Bits: Viacom CEO Hints At 'Mission: Impossible 5', Plus: 'Rambo 5', 'Gnomeo & Juliet: Sherlock Gnomes', 'The Twilight Saga: Breaking Dawn Part II'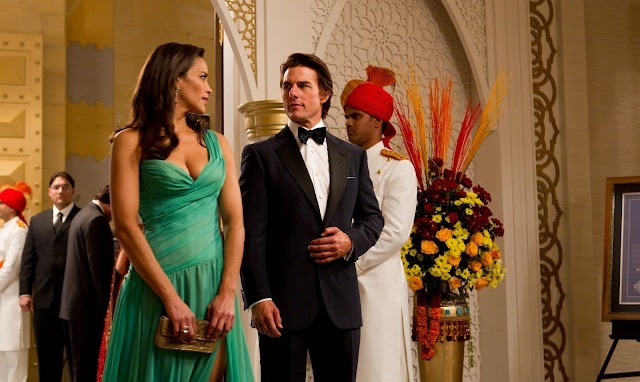 It's the All-Ages Edition of Sequel Bits, or maybe the 'something for everyone' version, with news on everything from the kid-friendly Gnomeo & Juliet franchise to the 60something star of Rambo.
Viacom CEO says there's plans for a Mission: Impossible 5
Sylvester Stallone could kill off Rambo in Rambo 5
The Twilight trailer lands in front of The Hunger Games
Elton John stars working on Gnomeo & Juliet: Sherlock Gnomes
The status of Rambo 5 has been going back and forth for years now, but as of right now, it looks like things are slowly coming together. Last month, screenwriter Sean Hood reported that the film was on hold while Sylvester Stallone did Expendables 2, and that Stallone "hasn't decided if R5 will be an Unforgiven or a 'passing of the torch.'"
Now, Stallone's said that he's "dying" to make a new Rambo, and he even offered a bit of info about the potential storyline. "[John Rambo's] in Arizona on the border," he told Macleans.ca. It will involve him going into Mexico. I don't think Rambo likes Mexicans." Intriguingly, when asked whether he'd kill off Rambo, Stallone gave a blunt "Yeah." [Screen Rant]
Although every teen-oriented project with even a hint of romance is angling to become the next Twilight, The Hunger Games seems to be better positioned than most. In fact, on March 23, The Hunger Games will literally follow The Twilight Saga: Breaking Dawn Part II — or its trailer, anyway. Summit has announced that that the theatrical teaser will debut in front of The Hunger Games when it opens in theaters, giving the Twihard demographic one more reason to check it out. [Deadline]
Elton John's Rocket Pictures is getting the ball rolling on Gnomeo & Juliet: Sherlock Gnomes, a sequel to last year's 3D animated adventure about lively lawn ornaments. John has begun composing new tunes for the film, while returning writers Andy Riley and Kevin Cecil are at work on the script. No director is attached at this time, though the search has already begun. The new film will see Gnomeo and Juliet calling on "the great ornamental detective" Sherlock Gnomes to find out why gnomes have been mysteriously disappearing from suburban England.
Rocket CEO Steve Hamilton Shaw describes the film as "a fun, broad family film" with "strong musical elements." James McAvoy and Emily Blunt, who voiced the title characters in the first movie, will likely return, though their involvement has not been confirmed at this time. [Deadline]