Woody Allen Confirmed For John Turturro's 'Fading Gigolo,' Sofia Vergara In Talks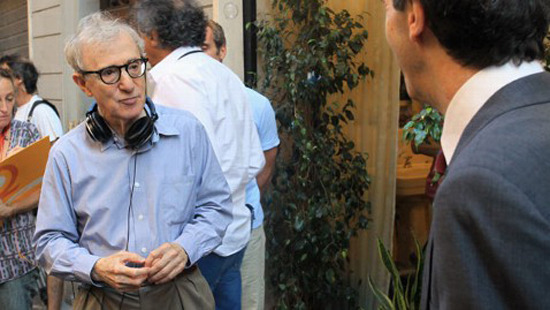 When we first reported on Fading Gigolo, the movie that John Turturro wrote and will direct and star in, we noted that Woody Allen had been offhandedly mentioned as an actor who might end up in the movie. That's kind of a big deal, since Allen hasn't acted in a movie that he didn't direct since making small appearances in Alfonso Arau's Picking Up the Pieces and Peter Askin and Douglas McGrath's Company Man, both released in 2000.
Now Allen is confirmed for the picture, and we know that he'll be a guy who talks Turturro's character into working as a gigolo and then acts as his pimp. Sounds like a win. A really weird win, but still.
That early report also mentioned that Sharon Stone would co-star, and Variety's report confirming Woody Allen also confirms Stone, and adds that Sofia Vergara will play a supporting role.
The film's storyline is as follows: Turturro and Allen play "cash-strapped best friends who decide to go into the gigolo business together and subsequently attract the suspicion of the Hasidic Jewish community in which they live." They take the names Virgil and Bongo, and Turturro's character he falls for a Jewish widow. Again: a weird win, but let's see it.
Fading Gigolo should shoot in NYC in April. I'm hoping that between the slightly off-kilter story and the cast, this film will work out a lot better for John Turturro as a director than his last couple films have. Woody Allen will also appear onscreen in his own new film, Nero Fiddled, which could (maybe) appear at Cannes this May before Sony Classics releases it in the US in June.