This Week In Trailers: 13 Eerie, Sunset Strip, Turn Me On, Dammit!, Electric Daisy Carnival Experience, Junkie, The Other Side Of Sleep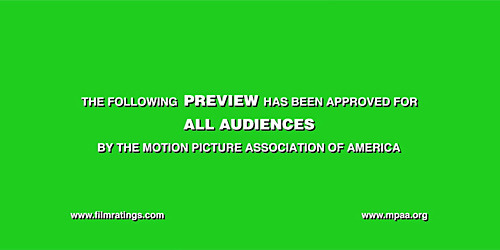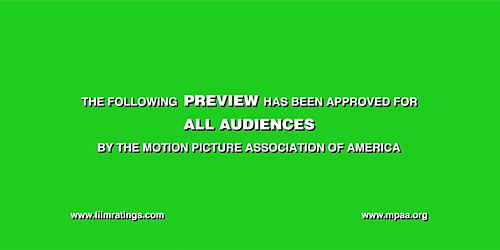 Trailers are an under-appreciated art form insofar that many times they're seen as vehicles for showing footage, explaining films away, or showing their hand about what moviegoers can expect. Foreign, domestic, independent, big budget: I celebrate all levels of trailers and hopefully this column will satisfactorily give you a baseline of what beta wave I'm operating on, because what better way to hone your skills as a thoughtful moviegoer than by deconstructing these little pieces of advertising? Some of the best authors will tell you that writing a short story is a lot harder than writing a long one, that you have to weigh every sentence. What better medium to see how this theory plays itself out beyond that than with movie trailers?The Other Side of Sleep Trailer
For a first feature, Rebecca Daly looks to have created something pretty tense.
It isn't so much the content of the story that seems so gripping, good luck with trying to decipher the plot from what we're given here, but it's that the trailer drifts you in and out of very safe moments with times that feel that violence could break out at any moment. That's how you get people to pay attention, that's what's missing from thrillers and their trailers nowadays. We're so quick to show your math but we're not so good at shielding audiences from the tantalizing bits because marketing departments need those moments.
This trailer is fascinating because it doesn't give you what you want. We're given real big puzzle pieces but what they all mean is not clear. It might have something to do with insomnia or the lack of rest, and this woman that we follow seems to know more than we're let in on, but it's very dreamlike in the way we float from one moment to the next.
The kudos it has received and the festival nods it's been awarded are integrated smoothly and it never detracts from the attention you have to give this trailer as you make up your mind whether it's something worthy to spend more time investigating. The level of intrigue it generates is undeniable but it's really the expressionless Antonia Campbell-Hughes who makes this thing pop. I haven't a clue whether she was any good in Albert Nobbs or the BBC show Lead Balloon but she's an enigma here, much like the film. [Twitch]
Turn Me On, Dammit! Trailer
If ever there was a trailer that played like a jazz song, this would be it.
There isn't so much to tell about this movie other than it seems like a narrative of young love. Dipped in the strangeness of a trailer that is at the same time titillating and humorous, set to a soundtrack that would have been more at home in the early 60's, this is a tough story to follow. I'm not positive about what it is at play here but what I can see coming out of Jannicke Systad Jacobsen's ode to the coming-of-age tale is what happens when it's a woman's sexual awakening that we're focused on and what it means to turn things on their head a bit.
I like that there is a bit of goofiness to it all, the pull-quotes are deftly slipped in there in an unconventional way, without ever betraying the feeling this is going to stay true to what feels like if Yorgos Lanthimos decided to tone things down a bit and get more commercial. That said, I'm not sure whether to be excited or feel neutral about the whole affair, much like how it leaves you by the end of the trailer.
Sunset Strip TrailerHans Fjellestad made a couple of great documentaries in the last few years: The Heart Is A Drum Machine and Moog. Drum Machine was a particularly poignant look into the things that make music matter and while it was one of those movies that had appeal beyond its subject matter it nonetheless had a very niche audience.
I see much of the same in this movie's future.
For me, there is something electric about an entire movie dedicated to looking at a street, an area. How bold do you have to be to think about putting together a documentary about the life and times of something so transitory? I have to admit, this trailer makes you care enough to find out why you're sitting there listening to people wax nostalgic about some strip of land I would just as soon relegate to background noise in an otherwise nutty town.
The construction of what we have here is an interesting one. Creating a sense of humanity for the Sunset Strip through the stories of people who existed and subsisted on its energy and those who frequented it is done really well. I don't know if it's the way we get Tommy Lee or Johnny Depp or Ozzy Osbourne all spinning yarns about what that place was all about but it pulls you in with the idea that this was someplace magical. I don't know if that's the case but all it has to do, like Los Angeles itself, is sell the dream. And it does.
Electric Daisy Carnival Experience Trailer
For anyone who remembers when music videos represented the proving ground for talent before shuffling off to direct feature films, Kevin Kerslake was a name I remember popping up from time to time.
From Stone Temple Pilots, The Smashing Pumpkins and other assorted notable acts from this time he was an interesting visual artist. However, the strength of his ability to transform music seemed limited to clips lasting only a few minutes; it wasn't until Fallen when he was able to extend that to something lasting a little longer. Now, though, it seems he's marrying a little of what he was known for with a little long form documentary thrown in for good measure.
While the trailer isn't spectacularly groundbreaking it nonetheless has a nice flow. It moves from build up of what we're doing at the LA Coliseum in the first place to seeing how it becomes the urban equivalent of a rave. The daylight to dusk transition is intriguing because you don't realize that as it moves from daylight to moonlight there is an electricity of mood.
The beats just take over and the bacchanalia of sight and sound take over. I'm entranced by what looks like an auditory and visual experience not unlike the Chemical Brother's' Don't Think and in a year when we've had a couple films looking to contain the experience of attending an event like this I'm game to see if it can do the job. I'm not sure if my 55" television can properly communicate the rush you feel when you're enveloped in the actual moment but that's what at play here.
Seeing how the film was released in theaters last year (glad to see that awareness campaign worked so well last year) and just released on DVD you are now being asked to decide whether to skip the home video altogether or wait until the Carnival makes an appearance in living color this June in Las Vegas. Myself, I'll opt for both.
13 Eerie Trailer
I admit it wholeheartedly, I'm a simpleton.
When it comes to splatter, my standards, while not completely low, are easily satiated if you hit the notes with me. It's got to be fun, have a little bit of swagger, and deliver on the promise of what a horror film should be: fun.
As it pertains to filmmaker Lowell Dean's foray into the genre of good looking people falling prey to unspeakable evil, here being your run of the mill zombie horde, the pitch for this movie is simple and clean. I'm not being sold on something that's big concept, it's pretty damn straightforward. You have an island, an old penitentiary, forensic students, and some undead walking the grounds. What I like about this kind of trailer is that things are spelled out and doesn't try to obfuscate what it really is. The buildup to what will be this team's demise is done with enough sizzle that it ought to appeal to an audience who is looking to have a fun night at home with a movie showing the death and destruction of nubile young ladies and men.
Junkie TrailerAdam Mason has a potty mouth.
I'm not complaining, mind you, as this trailer seems to relish in its anti status; it goes against all kinds of norms as it pertains to what makes someone excited to see your film. In the vein of Tim and Eric Awesome Show, Great Job! this crude mix of epileptic seizure inducting title cards that do a pretty solid job in explaining the plot of what looks like a bizarre film that might just be crude for crude sake.
I don't see much that would indicate that what we have here is a serious expose on the nature of drug addiction but, rather, the cinematic equivalent of It's Always Sunny In Philadelphia with a real dark bent. There aren't many trailers that want to completely sprint to the finish line of who could create the most offending pitch for their film but I'll give this one credit for being true to what it is and expressing itself in a manner that ensures that only those who can watch this end to end and find enjoyment out of it will come to support it.
I already know I'm on the crazy train with them as this thing is all over the place. Hallucinations, comedy that is trying too hard, and a guy who might be trying to escape it all seems like a winning combo. I can't say I'm thrilled at the prospect of actually watching the film but, after seeing the trailer, I'm left with a curiosity that is not unlike a scientist who marvels at an Aztec temple and wonders where it is they went. [Twitch]
Nota bene: If you have any suggestions of trailers to possibly be included in this column, even have a trailer of your own to pitch, please let me know by sending me a note at Christopher_Stipp@yahoo.com
In case you missed them, here are the other trailers we covered at /Film this week: