Casting Bits: Idris Elba & Taraji P. Henson In 'No Good Deed', Nicole Kidman In 'Railway Man', Emmy Rossum In 'Beautiful Creatures'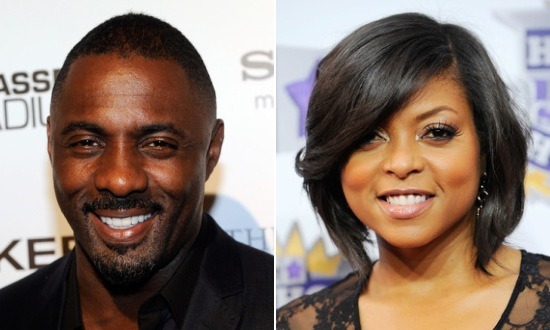 Taraji P. Henson and Idris Elba have boarded No Good Deed, a thriller written by Aimee Lagos (96 Minutes) and directed by Sam Miller (Luther). The Screen Gems project centers around a district attorney who gives up her career to stay at home with her two young children. When a tall, dark, and handsome stranger shows up claiming to have car trouble, she invites him into her home, only for him to kidnap and terrorize her and her family.
Though neither Variety nor THR confirm which character each will be playing, we can probably assume that Henson will be the mom and Elba the charming but dangerous stranger. The film marks Elba's third time working with Screen Gems, having previously made Takers and Obsessed for the studio. Not such an auspicious track record, but for the sake of these talented actors let's hope for the best.
After the jump, Nicole Kidman subs in for Rachel Weisz, and Emmy Rossum is a beautiful creature.
Kidman replaces Rachel Weisz as Lomax's wife Patti, who supports him as he struggles to come to terms with his history. Weisz reportedly dropped out of the film due to scheduling issues; between additional shooting on The Bourne Legacy and Oz: The Great and Powerful it seems she couldn't fit The Railway Man into her schedule. Shooting will begin in Scotland this April before shifting to Australia's Gold Coast for the World War II scenes. [Variety]
While it's tough to get excited for what sounds like yet another supernatural teen romance, I have to admit that Warner Bros.' Beautiful Creatures does have a pretty strong cast going for it. Emmy Rossum has joined Viola Davis and Emma Thompson in the picture, an adaptation of Kami Garcia and Margaret Stohl's popular YA series.
The story follows a small town boy (Jack O'Connell) and a mysterious new girl (Alice Englert) who discover some disturbing secrets that threaten to disrupt life in their sleepy Southern town. Rossum will play the girl's cousin Ridley, whose decision to become a dark witch shattered the relationship between them. Beautiful Creatures will start filming next month in New Orleans. [Variety]