Sequel Bits: 'Anchorman 2' Remains Dead, But 'Step Brothers 2' Could Shoot This Fall, Plus: 'How To Train Your Dragon 2', 'The Hangover Part III'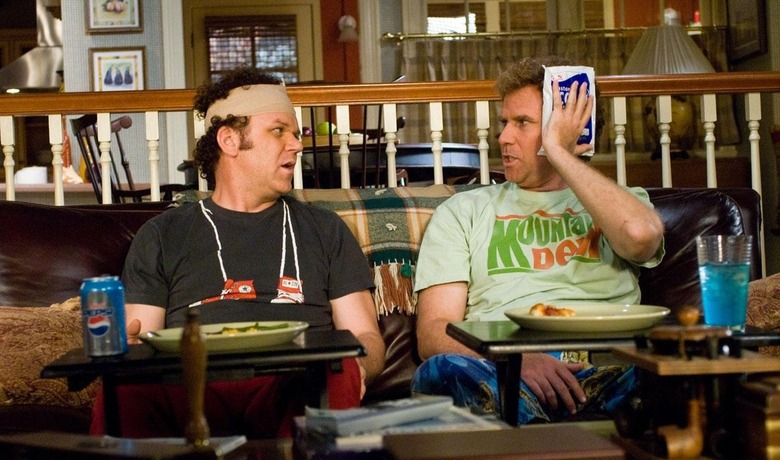 This edition of Sequel Bits is brought to you by the letters "L," "O," and "L." Which is just my not terribly clever way of saying it's all about the comedies. After the jump:
Will Ferrell confirms that Anchorman 2 is still dead, but Step Brothers 2 could get going soon
Jay Baruchel briefly talks Cartoon Network's Dragons and How to Train Your Dragon 2
Ed Helms offers a very minor status update on The Hangover Part III
Happily, there is another Ferrell/McKay collaboration in the works, and it may be happening sooner than we previously thought. In the same conversation, Ferrell revealed that work on a script for Step Brothers 2 is planned to begin shortly, with the intention of shooting the picture in the fall. If they're actually able to stick to that schedule, we could be watching the further misadventures of Brennan and Dale sometime next year. [Collider]
Earlier this week, we showed you the first trailers for Dragons, the new Cartoon Network series based on 2010's How to Train Your Dragon. Star Jay Baruchel offered up a bit of information about his involvement in the series, which will air this fall. "Yeah, I'm in it! I'm in every episode," he told Collider. "I've already recorded a bunch of them."
Baruchel added that he and the other folks involved with the franchise were also "in the process" of making the second film as well. The sequel is scheduled to open June 20, 2014.
Though the massive box office success of The Hangover Part II made a The Hangover Part III inevitable, Ed Helms is still insisting that he doesn't know what's going on with the film. Asked for an update on a "certain sequel," Helms joked, "Yes, we are actively developing Cedar Rapids 2, 3, 4, and 5, and they will be rolling out over the next 22 years."
Helms then continued on a more serious note, "We actually have no information about [The Hangover Part III], it's not officially happening yet, so we'll all have to wait and see." Personally, I think I'd rather see a Cedar Rapids 2. [Collider, again]